Fully Charged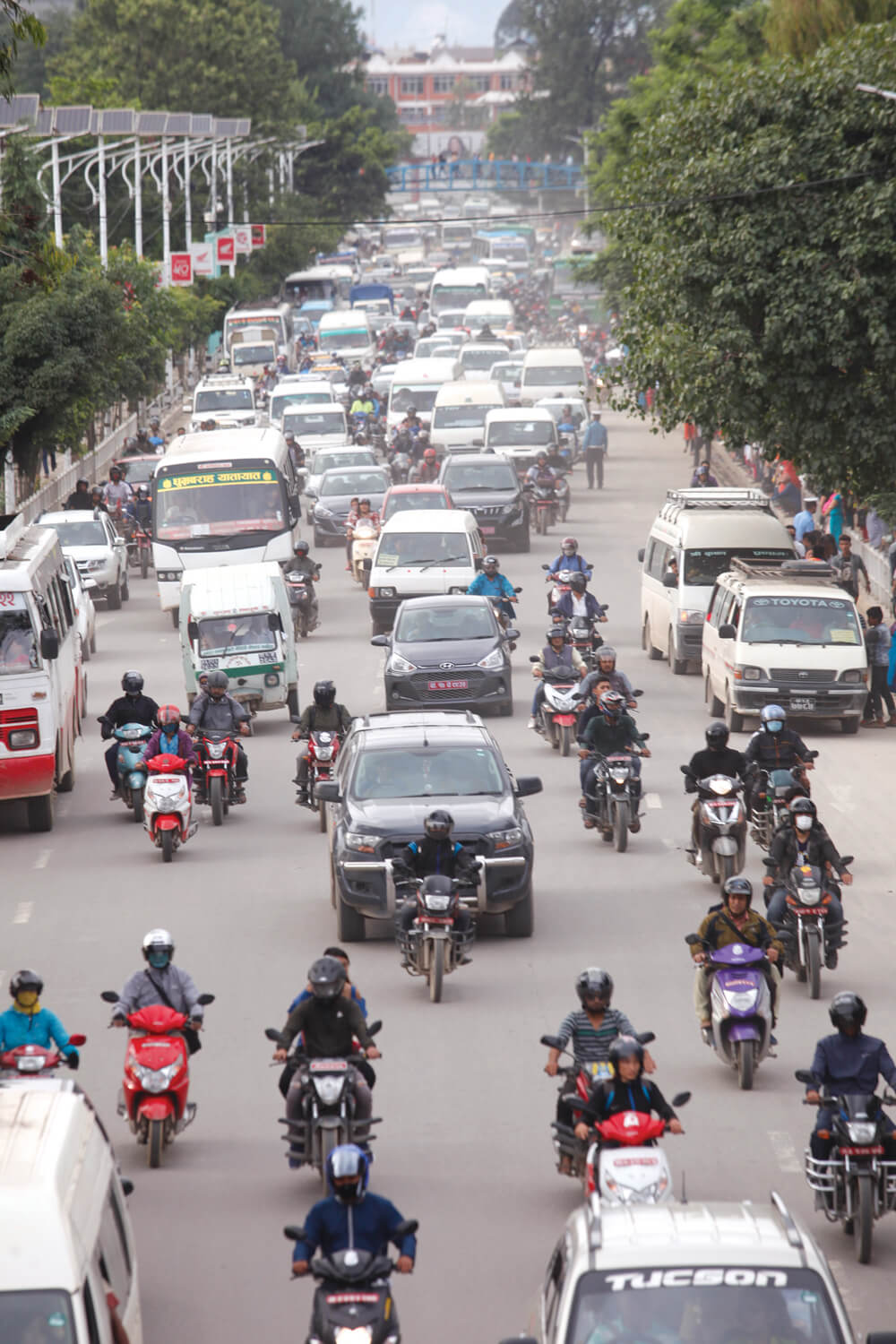 The people of Kathmandu do not need to be told that they breathe some of the dirtiest air in the world. Diesel trucks, buses, cars and motorcycles emit toxic exhaust into the very air we breathe.
But unlike elsewhere, the outrage has not reached a critical mass where public pressure would force policymakers to act. A government that bans cigarette smoking in public, or analyses the breath of drivers for alcohol should be even more committed to strict emission tests and a strategic public transport policy. But it is not.
However, tax rebates on electric vehicles have suddenly made the price of plug ins competitive with diesel SUVs in the same class. A drastic drop in the price of lithium ion batteries and an increase in their energy density mean electric cars are more affordable and have longer range. Next week's NADA Auto Show will include eight electric car brands and six electric two-wheelers.
"The tax structure has made the most difference in Nepal," says Shurid Ghimire of Kia Motors in Kathmandu. "We cannot bring in our Niro model fast enough to meet demand."
However, to make a real dent on air and noise pollution in Kathmandu, Ghimire says the 800,000 fuel burning two-wheelers in the Valley have to be gradually replaced with battery scooters. In addition, the Nepal Electricity Authority can invest in a network of fast charging stations across the country, and encourage night-time charging when power demand is low.
This has to go hand-in-hand with an investment in public transport, leading to a direct improvement in public health by reducing emissions. "But to make a real difference, we can leapfrog to electric public transport," says environmental activist and CEO of Sajha Yatayat, Bhushan Tuladhar. "In the long run, this is beneficial both economically and environmentally for Nepal."
Plug-ins, Sanghamitra Subba
More e-scooties for cleaner Kathmandu air, Sonia Awale
Every breath you take, Sonia Awale
Electri-city Cars, Bhrikuti Rai
Nepal's electric transport future is here, Sonia Awale
20% electric by 2020, Om Astha Rai
Electrified transportation, Sahina Shrestha