Himal Media Mela 2022
Across the world and the region, democracy is in retreat. The three pillars of a democratic state — an independent judiciary, the legislature and the executive, are all teetering.
The media is supposed to be the fourth pillar to hold up the superstructure of democracy. But the press is being suppressed, or its dire economic straits make it vulnerable to pressure from the state, corporate interests and owners who do not value its public service role.
Even before the Covid-19 pandemic, media companies were in trouble: readers were moving to the Internet, advertisers followed, and revenue went into free fall. Google and Facebook ads took whatever was left.
Nepal's economy was starting to revive when the Russian invasion of Ukraine hiked the price of imported petroleum, eroding Nepal's foreign exchange reserves and widening the balance of payments gap. The government banned imports of 10 'non-essential' items. All this has had a knock-on effect on advertising, indirectly hitting the bottom line of media companies.
At a time when countries need a free and independent media more than ever before to defend open society, the press is in a financially fragile state. Nepal is still one of the freer countries in the region, but a weak press during an election year could mean that pluralism is trumped by populism.
Read also: Internet is everything, Editorial
Nepal's media has seen periods of total censorship, and times when it has been protected by a democratic leadership. After 2017 especially, journalists have been taking seriously their adversarial role with investigative reports, exposes and reportage, highlighting the plight of citizens at the margins.
Nepal's media industry, supported by private sector advertising, has become the amplifier of every sphere of development: health, education, business, science, culture and heritage, the arts and technology.
With the speed of mobile data increasing and prices coming down, the consumption pattern for entertainment and information is being transformed. The publishing industry is no more a one-way street from newsrooms to doorsteps. It is now a two-way interactive super-highway of websites, apps and comment threads.
How is the press going to survive with an obsolete business model? What are some successful ways journalists have adapted to this change? How is the legacy media faring as it tries to straddle old and new? What is the future for digital portals? What of information overload, what will it mean for governance and democracy? How is Nepal's online media going to ride the wave? How can media literacy help Nepal's young digital natives?
These questions will be debated at the Ncell Himal Media Mela 2022 on 7 May in Kathmandu. The one-day event is organised by Himalmedia to mark World Press Freedom Week and its own 25th anniversary.
"Nepal's media does not have an industry event to address the existing challenges and new technologies. Himal Media Mela aims to fill that void, and we hope that media across Nepal will take collective ownership of the event," says Amar Gurung, CEO of Himalmedia, adding that the event will be held annually.
This unique one-day conference is by the media for the media and will have more than 200 senior editors, digital journalists, media educators as speakers and guests.
Magsaysay Award winning journalist Ravish Kumar, group editor of India's NDTV, will deliver the keynote, and the day will end with comic relief and some media bashing by comedian Manoj Gajurel. The proceedings will be uploaded on YouTube.
Rabin Giri, editor of Himal monthly says: "This event is important to keep Nepal open and to exercise our right to freedom of expression. It will also serve as a platform to connect local-level journalism with international practice, as well as a knowledge-sharing platform."
Connectivity in the Age of Disinformation
Ravish Kumar, group editor of NDTV India will be introduced by Chandra Kishore, Chair of the Centre for Investigative Journalism-Nepal, and deliver a keynote on the state of media in South Asia. Later in the day, Kumar will be in conversation with Kanak Mani Dixit in the afternoon and delve into the challenges to free speech. A book signing of Ravish Kumar's The Free Voice: On Democracy, Culture and the Nation in English and its Nepali translation will happen during tea break.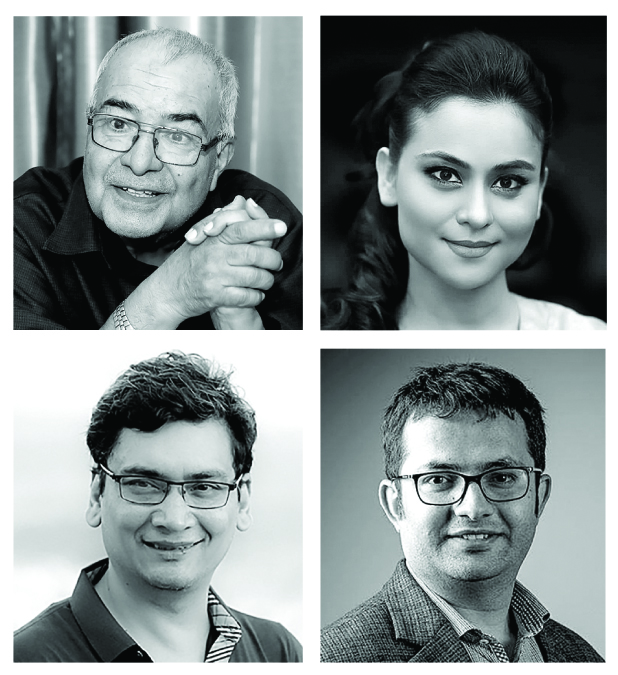 Election, Fake News and Media Literacy
Panelists: Ramkrishna Regmi, Sama Thapa, Umesh Shrestha
Moderator: Rajneesh Bhandari
With the local elections just a week away, speakers will discuss how fake news and disinformation can influence poll results, as well as raise the need for media literacy to prevent social media abuse.
Ethical and Responsible Journalism
Panelists: Yubaraj Ghimire, Sona Khatik, Prateek Pradhan
Moderator: Jivan Chettri
Editors and reporters from the print, online and broadcast medium will recall the guidelines of journalism that are vital for its credibility. What are the new responsibilities and roles of journalism in the age of unfiltered social media?
Tomorrow's Journalism
Panelists: Sahina Shrestha, Madhu Acharya, Arun Karki
Moderator: Ayusha Chalise
Back in the day, print publications competed with each other for readership. Then they competed with tv. Now they all compete against Facebook and TikTok for eyeballs and revenue. Media practitioners need new tools to survive in this brave new mediascape.
The Political Economy of Media
Panelists: Ameet Dhakal, Aarti Chataut, Sudheer Sharma
Moderator: Kunda Dixit
As elsewhere, Nepal's media also grapples with the digital transition. What do Nepal's most prominent editors think about their role? The political economy of media involves more than content providers and readers, but also governments, corporates, regulators, ... and algorithms.
Comic Relief
by Manoj Gajurel
So that media professionals do not take themselves too seriously, Nepal's most known stand-up comedian and impersonator Manoj Gajurel pokes some fun at journalists.