Oli vs Dahal one-upmanship
Rival factions of the Nepal Communist Party (NCP) are headed for a showdown as both flex their muscles with shows of force on the streets, even as the Supreme Court continues to hear arguments for and against Prime Minister K P Oli's dissolution of the House.
On Thursday, the Pushpa Kamal Dahal-led faction of the NCP enforced a nationwide shutdown that for many harked back to the instability of past. There was outrage from the public on social media against the move, especially after arson attacks on taxis in the early morning.
Although the shutdown was supposed to make a mockery of Prime Minister Oli's promise of stability and prosperity, the real intention behind stopping public transport appears to have been to prevent the government's supporters from travelling to Kathmandu for a big rally in Darbar Marg on Friday.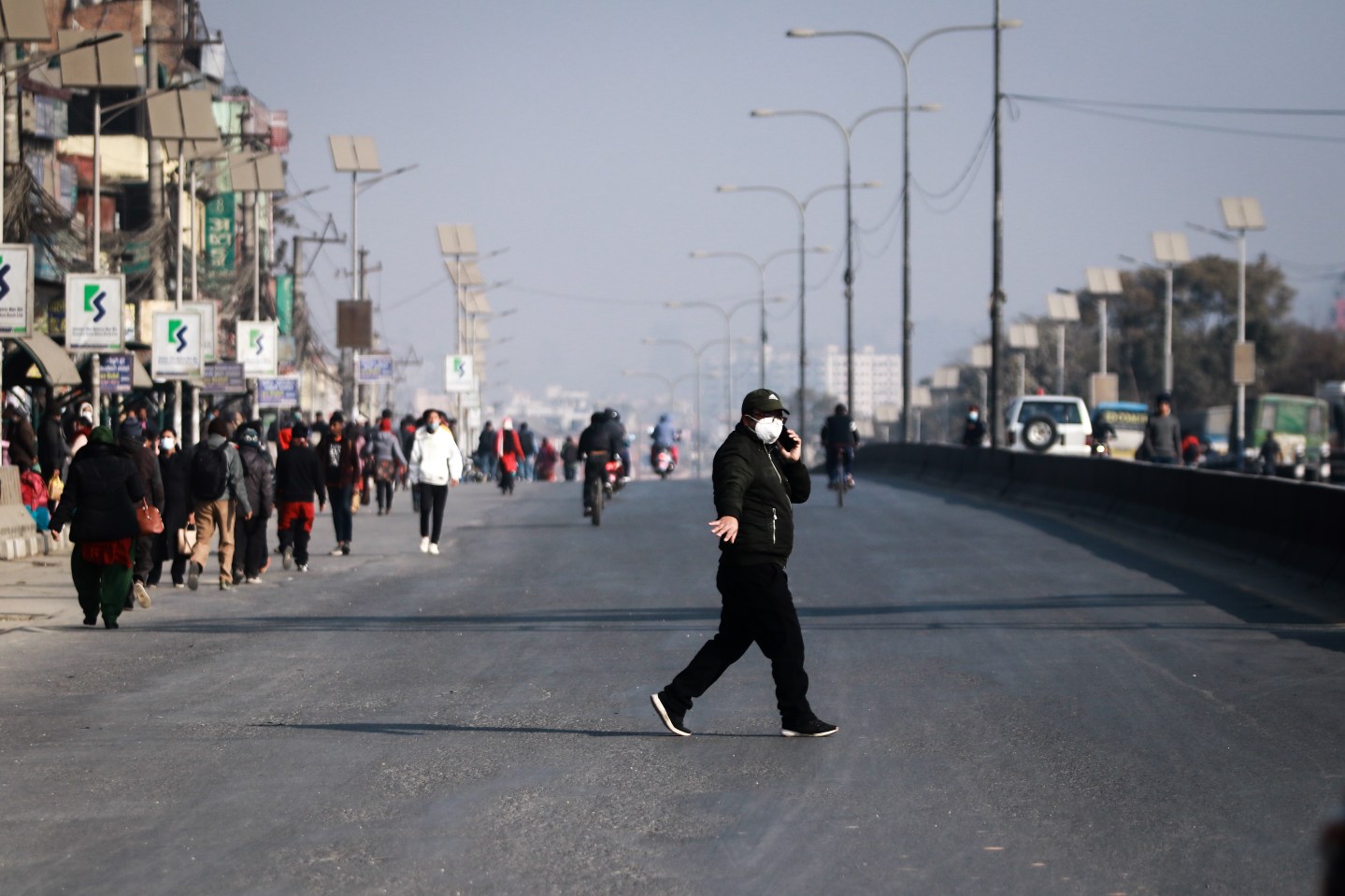 On Wednesday, Prime Minister Oli's supporters staged what they said was "the biggest ever" motorcycle rally on the Ring Road that caused traffic jams all over the capital. In fact, the two factions seem to also be competing to make the lives of citizens as miserable as possible.
Oli and Dahal are engaged in one-upmanship to pack more people in their rallies. The Dahal faction claimed to have brought 100,000 people to its demonstration near Tundikhel on 22 January, while the Oli group is aiming to amass 200,000 on Friday. Dahal is responding with another rally in Kathmandu on 10 February.
Even if those numbers are not reached, PM Oli's message is in the venue – at the gates of Naryanhiti Royal Palace. In fact, these are actually elections rallies for snap polls that have been called for 30 April and 10 May.
"Our rallies are to mobilise the people for elections. Make no mistake, there will be elections," says Ananda Pokhrel, chair of the NCP's Bagmati Committee. The party will be fielding its supporters and showing that it has a majority in the 441 Central Committee members.
A show of strength is also the intention of Dahal and his ally Madhav Kumar Nepal--not for elections, but to demonstrate public support while the Supreme Court deliberates on the House dissolution, and the Election Commission tries to decide which faction will get the NCP flag and symbol.
"Our rallies are to show public support against the regressive and anti-constitutional move by the prime minister, and we will continue our protests until the House is restored," says Dahal-Nepal supporter Pampha Bhusal.
Aside from the show of strength on the streets, leaders from both sides have been engaged in a war of words in speeches and through the media. The language used has been increasingly abusive, and derogatory.
Cornered and isolated by the Dahal-Nepal faction and the support it has within the NCP, as well as from most of the media and civil society, Oli is falling back on hinting at restoration of a Hindu state, knowing that this will have considerable resonance within Nepal and in India.
Oli's advisers have planned the optics well–a raised platform at the gates of Narayanhiti that shows support for restoration of a Hindu monarchy. Oli's supporters have denied that there is any message in the location, but the prime minister himself has been sending out not-so-subtle signals.
In his interview with India's Zee News last month, Oli expounded at considerable length about Nepal's Vedic past. Earlier this week, he made a high profile visit to Pashupati to offer prayers, and sanctioned 140kg of gold to be used to decorate the Shiva shrine at a cost of Rs1 billion. In Chitwan, he reiterated the theory that Lord Ram was born in Nepal.
Analysts have also taken the Nepal Army's decision to conduct a drill on the Ring Road with a parade of armoured personnel carriers on Tuesday night as another warning by the Defence Ministry. For many, this was a warning, especially since it coincided with the military coup in Burma that same day.
Then, Home Minister Ram Bahadur Thapa paid a visit to Nakkhu Jail, ostensibly on an inspection, but he made no effort to hide his meeting with incarcerated former Maoist comrades of the underground Biplav faction.
Oli's supporters have tried to play down the significance of the Narayanhiti venue, saying that since the Khula Manch has been turned into a parking lot, there is no street wide enough to pack 200,000 people.
All this is happening while the Supreme Court is debating 13 writ petitions against Oli's dissolution of the House, as well as multiple contempt of court petitions against Oli, Dahal, Nepal and other leaders.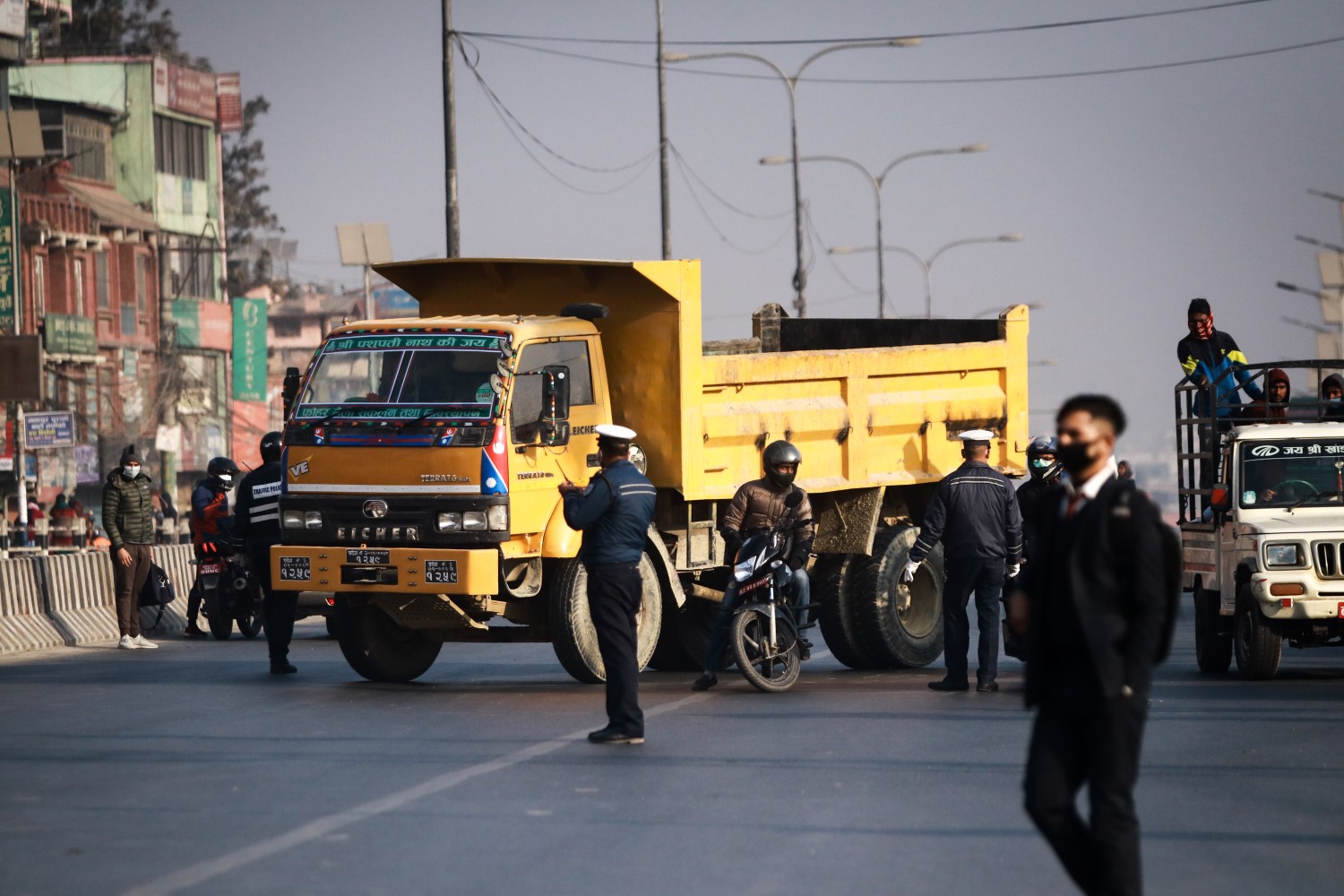 At the heart of this factional fight in the ruling party is the animosity and accumulated bad blood between Dahal and Oli on the one hand, and long-standing mistrust between Oli and Nepal on the other.
Oli now wants to show that Dahal would have lost the 2017 election if he had gone alone, while Nepal and Dahal want to prove that Oli has lost his popularity.
C P Mainali of the NCP (ML) who has comradely relations with K P Oli doubts that the prime minister will use the Hindu or monarchy card. He says: "Oli is just using his opposition to secularism and federalism to gain votes, he is not going to declare a Hindu state or call for a restoration of monarchy. But our Oli is wily. He is perfectly capable of pulling another rabbit out of the hat."