Style and substance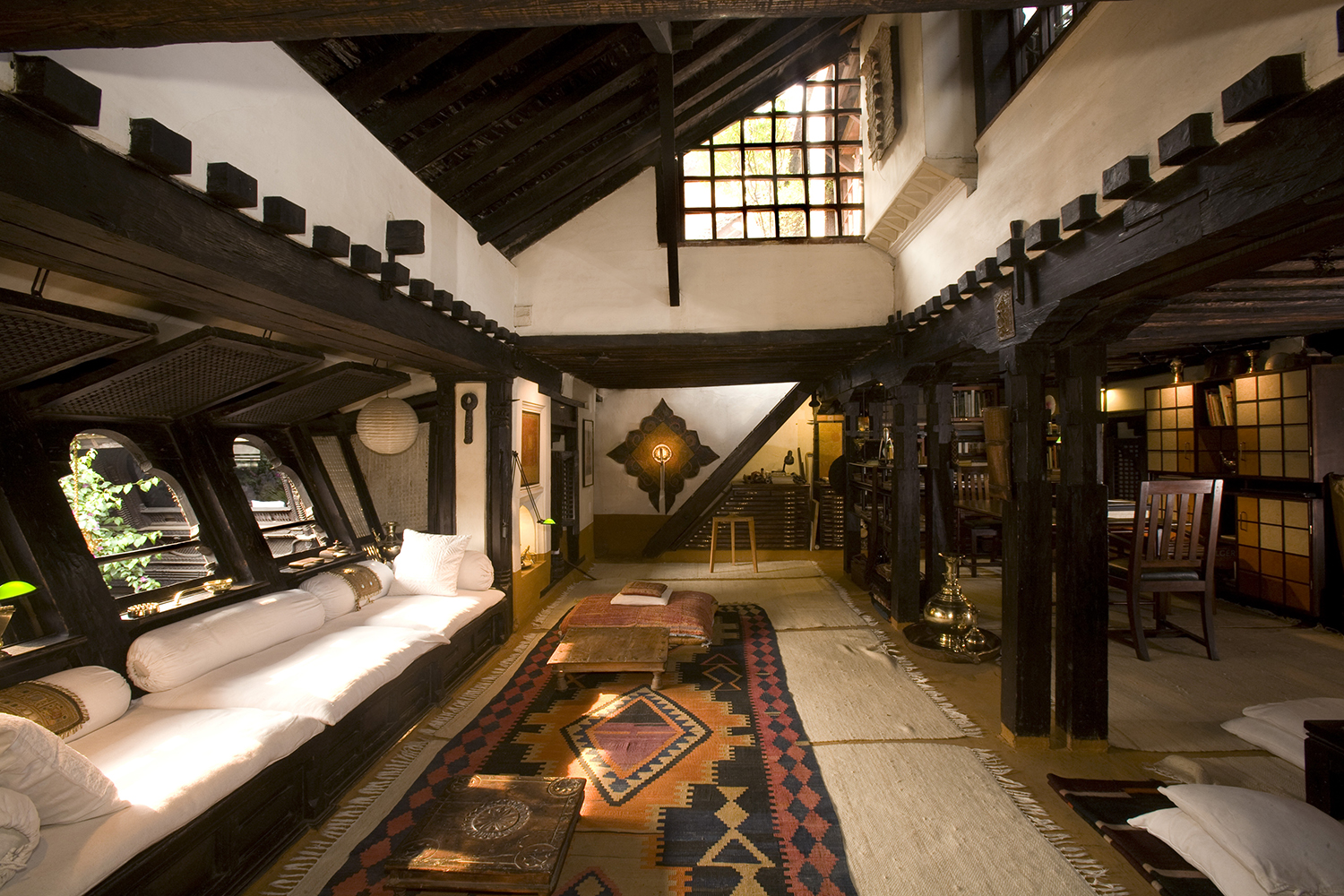 The Himalaya may be famous globally for the world's highest mountains and the people who climb them, but this 3,000km range has also evolved its own distinctive art and architecture.
Kathmandu-based photographer Thomas L Kelly and author Claire Burkert have collaborated to document the elegance of the built environment of the Himalaya in a new edition of their coffee-table book, Himalayan Style: Shelters & Sanctuaries.
First published in 2014, the 2022 edition updates the content with new museums that preserve art and precious objects, and public gardens that are oases in the urban sprawl of Himalayan towns.
'Himalayan styles are not static, it is ever-evolving, absorbing the ideas of cultures within and outside the region,' writes Burket in the introduction.
This lavishly illustrated book combines photographs by Kelly, a former US Peace Corps volunteer with meticulously researched text by Burkert, who set up the Women's Development Centre in Janakpur. The final product is a record of Himalayan design, style and culture across Pakistan, India, Bhutan, China and Nepal some of which is disappearing, and others are being revived.
The first chapter features monasteries, dzongs, temples, palaces, and houses of nobility that have outlasted their original purpose and found a new one. Patan Museum in Kathmandu Valley is a model of adaptive reuse of a historic structure, with the former royal palace preserved and converted into a hub for art and history.
So is the 17th century house of a royal secretary in Ladakh which is now the Ladakh Arts and Media organisation, and the Tower of Trongsa Museum, a transformed watchtower of Bhutan's Trongsa Dzong.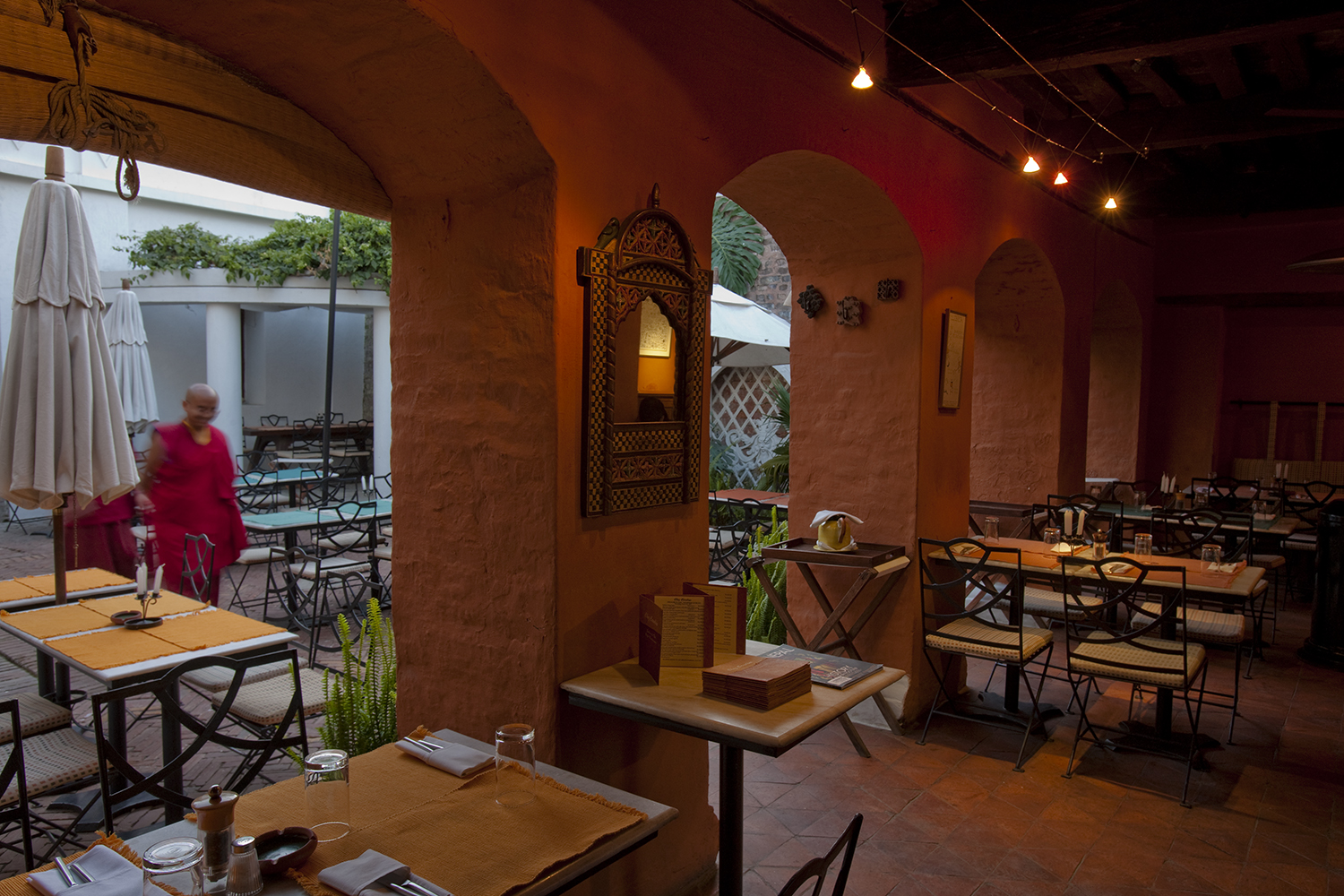 Himalayan Style has a chapter dedicated to the faith, rituals and objects of devotion of the people in the mountains. Another chapter highlights building materials and technologies suited to the mid-hills and high Himalayas including the dressed or undressed stone with mud mortar, mud brick, and rammed earth.
Kelly and Burkert's attention to detail is reflected in their portrayal of hand-crafted metals and wooden utensils in the homes and buildings. A section on Mustang in particular is a tribute to Robert Powell who passed away in 2020.
But no book on the Himalaya is complete without looking into their trails and retreats that cater to tourists. Burkert notes that hotels and restaurants in the Tibetan town of Gyalthang in China's Yunan combine local design with Western elements adding to the comfort in a high-altitude environment.
The clean, simple design of a mountain resort 360 Leti in Kumaon in India marks a new direction for Himalayan architecture — something that Nepal's hotel architecture could emulate.
But much of Himalayan Style, in fact, one-third of it, is dedicated to the style of Kathmandu Valley and its various forms of art — from ceramics and lokta paper maps to Tibetan carpet and cashmere shawls.
The chapter also details the inner workings of some of the restored neo-classical Rana-era structures including the Baber Mahal Revisited and Garden of Dreams. Leslie Shackleford's movable house and Taragaon's modern Buddhist architecture inspired design with exhibition spaces, a café and specialty shops also make the cut.
But the readers will have to get until the very end for the main highlights. In the chapter on Bhaktapur is a section on the 18th century Kuthu Math which has been lovingly restored by German heritage specialist Goetz Hagemuller who has lived there for the past four decades.
Kelly and Burkert painstakingly document the architecture and objects of art from Kathy Math's living spaces and stairways to metal idols, rugs and its elegant garden.
A chapter on Patan brings its artisans to the fore, from skilled painters and stone carvers to a lost wax-casting master. The Kathmandu Valley Preservation Trust (KVPT) building gets a special mention as does its director Rohit Ranjitkar's family home, founder Erich Theophile's penthouse near the palace complex and co-executive director Thomas Schrom's revamped six-storey house in Patan Bahal.
A book by non-Nepalis to remind Nepalis about the richness and treasures of Himalayan style and our way of life.