Kathmandu marks 'Ihi' with a difference
Before girls from the Newa community reach their puberty they are ceremonially 'married' to a holy fruit which is considered to be a symbol of Lord Vishnu.
The ritual called Ihi (or Bel bibaha in Nepali) takes place when the girls are between 5-9 years old, and followed by Bahra (or Gufa) in which the girls are again symbolically wedded to the Sun God.
These rituals are performed to protect the girls from the stigma of widowhood as in Newa belief, which is why widows in this community do not have to bear the burden of being ostracised by the community even if their husbands pass away later in life -- they would still be married to the gods Vishnu and Sun.
During Ihi ceremony, girls are also bonded in what is called 'meet laune' wherein a pair of young girls become friends for life, however this practice has now become less common over time.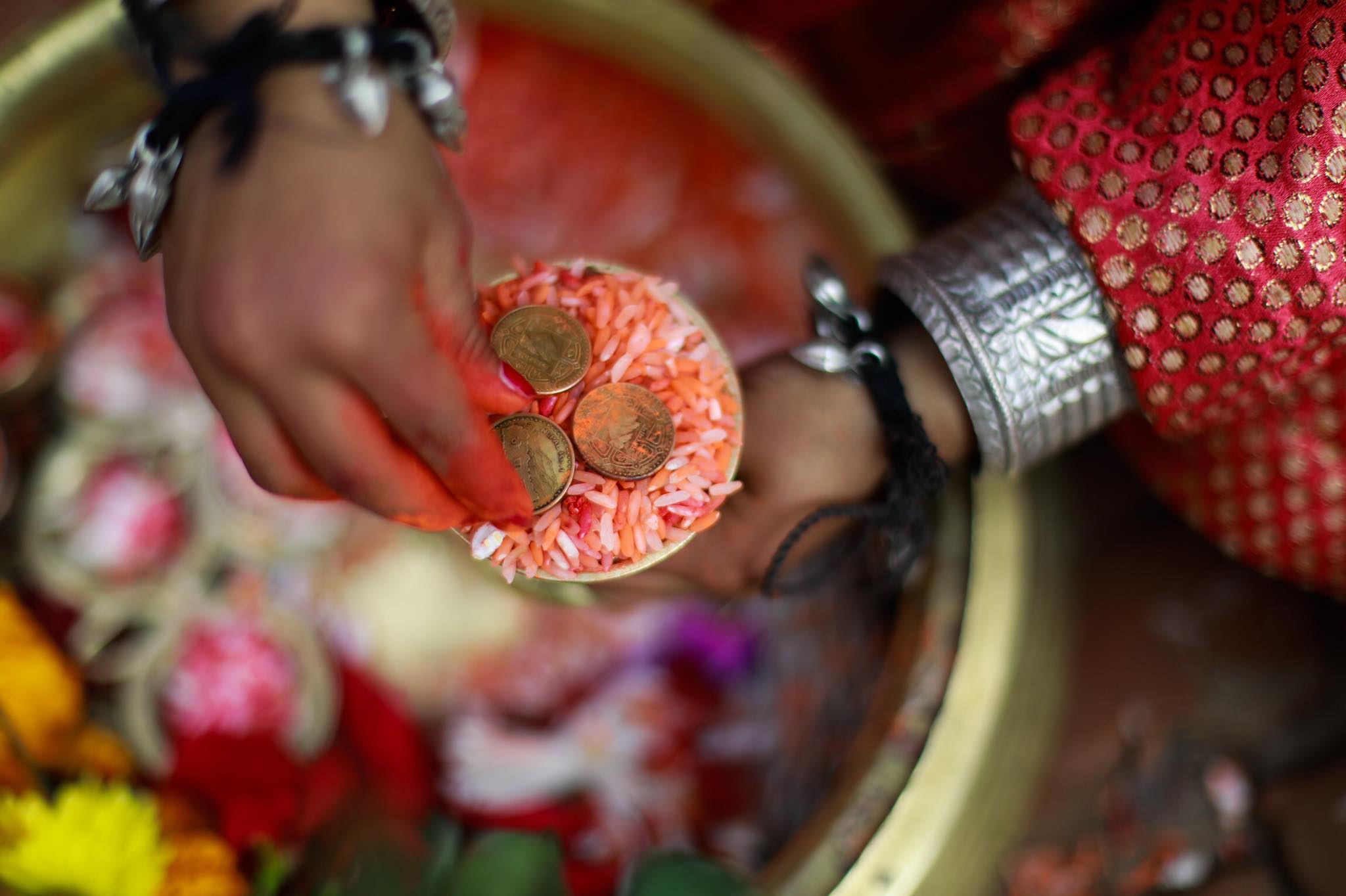 On Sunday, 190 girls from Newa community in Bhaktapur gathered for the ceremony that was strictly monitored by local scouts who were there to manage the crowd and enforce physical separation and only the family members and close relatives were allowed in the premises.
All participating girls wore masks with their traditional attire and jewellery.