Mira Rai racing to help other runners
From winning numerous national and international trail races, Rai is now devoting herself to helping others like her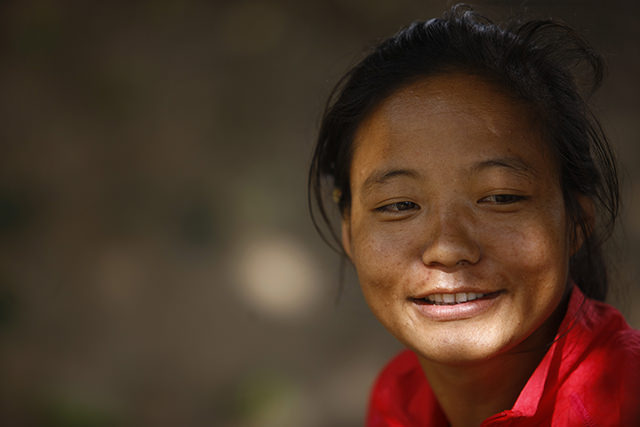 Photos: Gopen Rai
After gaining speedy international recognition as a trail runner, Mira Rai now wants to offer the same opportunities she had to other young Nepali athletes.
Desperate for a job, Mira Rai nearly migrated to Malaysia for work, but decided instead to devote herself to the sport. With the help of mentors who spotted her talent and supported her training and participation in international tournaments, Rai is now a world class runner and a familiar name in international races.
---
Read also:
Running all her life, Naresh Newar
The inspiration of a long-distance runner, Stéphane Huët
---
Last week, Rai flew straight back to Nepal from Hong Kong after participating in a trail race to organise a 12km mountain marathon in Pharping, the last in a series of ten races organised by Trail Running Nepal.
Rai herself has set an example to others about how to overcome adversity to achieve goals. After major wins in 2014 and 2015, Mira suffered knee injuries and a ligament tear requiring surgery. This did not hold her back for long: not only did she return to running but also started organising major races in Nepal.
Rai has accomplished in four years what most athletes take a decade. From winning numerous national and international trail races, sky running championships, ultra marathons, to being named National Geographic Adventurer of the Year 2017, Rai is now devoting herself to helping others like her.
"Everything that I have achieved so far has been possible because of the opportunities that I got through my mentors and supporters," Rai told us last week in Pharping. "Without that, I would have never become the Mira that I am today."
Last year, Rai took the rising running star Humi Budha Magar who won the Bhojpur Trail Race to Hong Kong. Magar also won last week's Pharping race in the women's category. Rai is now selecting and training a group of young Nepali runners for the December 2018 Oxfam Trailwalker 100km race in Hong Kong.
"Several male runners from Nepal have participated in this event, but there is still little participation of female Nepali runners. It's time for change," she adds emphatically.
Despite her accomplishments and determination, Mira Rai remains humble and grounded. She says this is because of her background of struggle and single-minded pursuit of her goal. Four years ago, just before she became a celebrity after winning her first 50km race in Nepal, Rai had just got her Malaysian work visa and was all set to leave.
Her karate coach Dhurba Bikram Malla convinced her not to go, and instead train further in martial arts. She stayed and met other runners who encouraged her to participate in an upcoming race, which she won. This got her noticed by Richard Bull from Trail Running Nepal, who then went on to mentor and support her training. Mira Rai hasn't looked back since. She is currently part of the Salomon trail running team which has been sponsoring her since 2016.
Rai is now in a race against time to help others, providing a platform through which talented female runners receive the same breaks she received.
She says: "I want to give back the help I got when I first started."