The new age of Grammy nominee Manose
When Manose Newa brings his bansuri flute to his lips, his entire demeanour changes. His shoulders relax and his elbows extend as his fingers move skilfully along the wooden instrument's length. Once he closes his eyes and the rich, fluid flute sound flows, the musician gets lost in his music. And along with him, so does the audience.
Read Also: First Nepali to be nominated for a Grammy Award, Nepali Times
Manose, along with New Age musicians Deva Premal and Miten, has been nominated for a Grammy Award in the New Age Album category for the ensemble's album, Deva. Manose is the first Nepali to be nominated for a Grammy.
Manose told Nepali Times: "Deva and Miten were quite excited about the nomination, but when all the Nepali media started calling me in the middle of the night, I realised that this was not just our day but a day for Nepal and Nepalis."
Manose met Deva Premal and Miten at a studio in San Francisco almost two decades ago. He was invited to play with them and was introduced to how religious mantras could be sung and produced in contemporary western fashion. His bansuri fit perfectly with their music and the trio have been collaborating and travelling together for 15 years.
"We have become family," Manose added.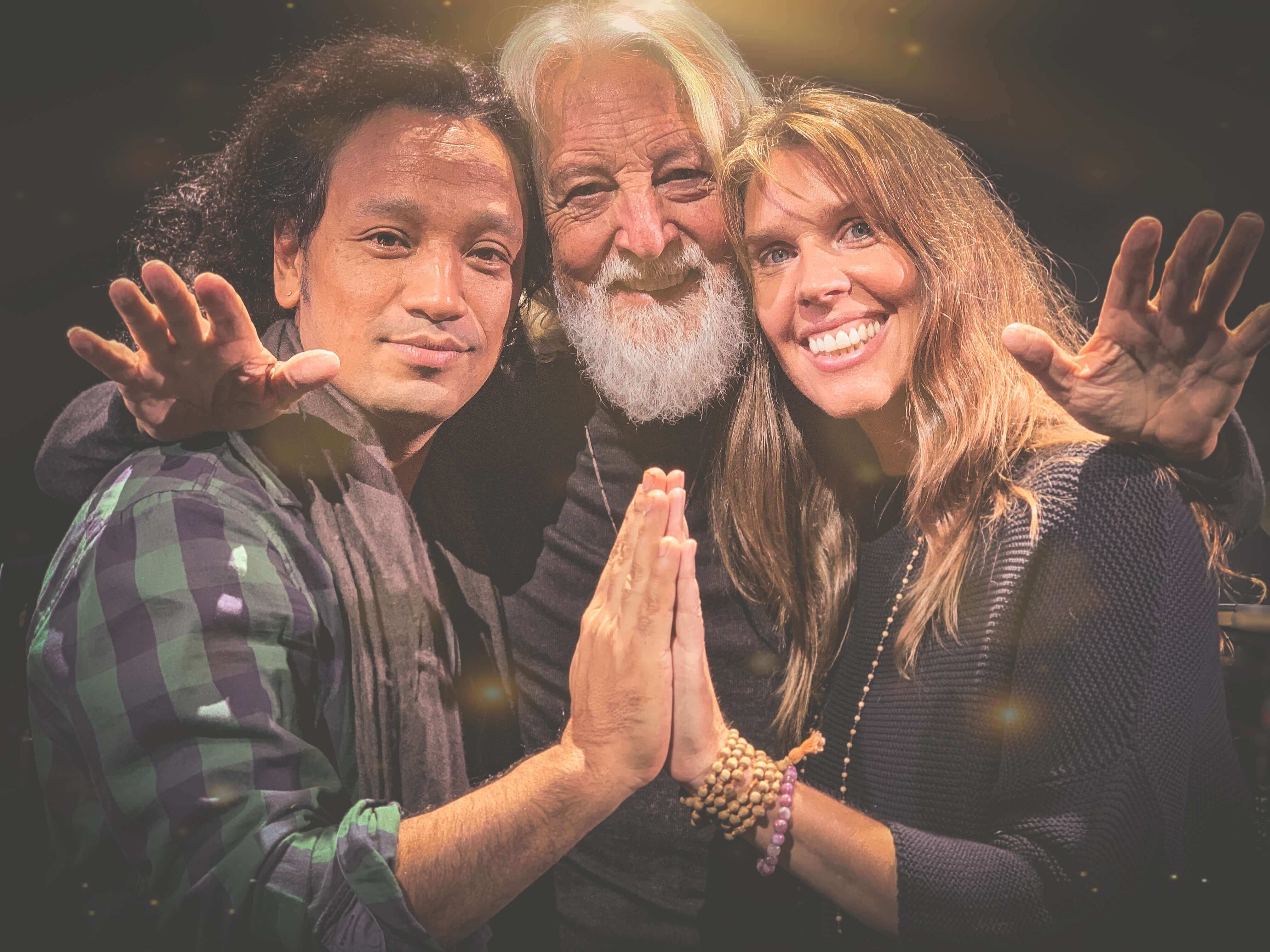 The seven-track album Deva takes the listener through a spiritual journey, beginning and ending with the familiar tune of the Gayatri Mantra, adopting a more meditative sound in contrast to the original percussion-heavy backdrop.
Manose's mellifluous flute, Deva's spell-binding voice, Miten's soothing low tones and the medley of the sitar and contemporary instrumentation make the Sanskrit and Tibetan mantras even more enchanting, guiding listeners toward a tranquil state.
Even as a solo artist, Manose's music is gloriously enchanting, inviting listeners to close their eyes and reach into their inner selves to grasp the energy within.
Manose told this newspaper in an interview five years ago that he heard the haunting, resonant sound of the bansuri at age eight and has been searching for it ever since. This week we asked him if he had found it.
His response: "I realised that the sound I longed for in a deeper sense is not a worldly sound. As a boy I chased for that sound in empty fields of Boudhanath and Pashupati. Now I get to travel all over the world and I still long for it. In this phase in my life, I have come to realise that longing itself is precious — it may be even more precious than the fulfilment of that longing."
Read Also: A sound hunting for a home, Stéphane Huët
https://www.youtube.com/watch?v=Oz-APKEePzI&fbclid=IwAR0Xtnx2uost1IRdit5Vd8SW4GXt3KymZzppnc66pD0W3dQjPDrc6t0pRD4&app=desktop
Om Triambakam begins with the sure and bubbling sound of the sansula, a type of kalimba, played by Manose. Manose's baritone voice, Deva's harmonies and the Sanskrit mantra create a captivating sound.
https://www.youtube.com/watch?v=Krasofv8pvM&fbclid=IwAR28SOZydiq8_10uQFnHZaCI11T_8EsdGgCgETrgxCuOY1cTpL2gGsgmUSI&app=desktop
This video captures Manose's masterful playing of the bansuri. The pure, intense and rich sound of the flute takes centre stage ahead of the backing instruments and mantras.
https://www.youtube.com/watch?feature=em-comments&v=1d4GpM9M8aQ&lc=z23kczwa0nrfud21facdp43axpi005nx4r4qagr5m1xw03c010c&fbclid=IwAR3sqic7xz_LaWbjbxdY-AS8ptYoLoyeNVmvCT3z63XPtstMGxeX3JpzO2w&app=desktop
This video showcases the dance of three bansuris, the tabla and the sitar. Mid-way Manose switches from the long bansuri to a shorter one that creates a more airy and mercurial sound.