Spicy foods from the coast
If you can think of only coconut, dosa, idli, wada and sambar when it comes to South Indian cuisine, then it is high time you get a crash course. South Indian cuisine is as diverse as the five southern states of India forming the region, and has plenty of food items to give to the world. So what better way to learn about them than a food festival that serves authentic and traditional food, that too prepared by the master of South Indian cuisine?
"Chef Thirumal Mohan (see right) from Marriott Whitefield Bengaluru in India, is in town for an exclusive food festival at Fairfield by Marriott Kathmandu. Along with local ingredients and kitchen equipment necessary to provide the authentic taste, the chef, with more than 20 years of experience, has brought along his Karavalli teamto leave gourmands here demanding more of their food.
Coconut is definitely the bedrock of the cuisine and a lot of coconuts are used in the kitchen every day. But along with it is tamarind and chili powder that create the unique taste of South Indian cuisine", says Chef Mohan. "Each state has its own style of cooking and native ingredients. We cannot just classify into few items and tastes."
To showcase diversity of the cuisine, the culinary team plans to have a different menu every day throughout the food festival. One day you will find Chicken chettinad, originating from Tamil Nadu, and another day Pandi curry, a pork dishfrom Coorg. Different regions within each state are also divided into spicy or mild-flavoured, vegetarian or non-vegetarian (pork/chicken/beef) cuisines. Even though Chef Mohan himself is a vegetarian from Karnataka, he has incorporated varieties of the items.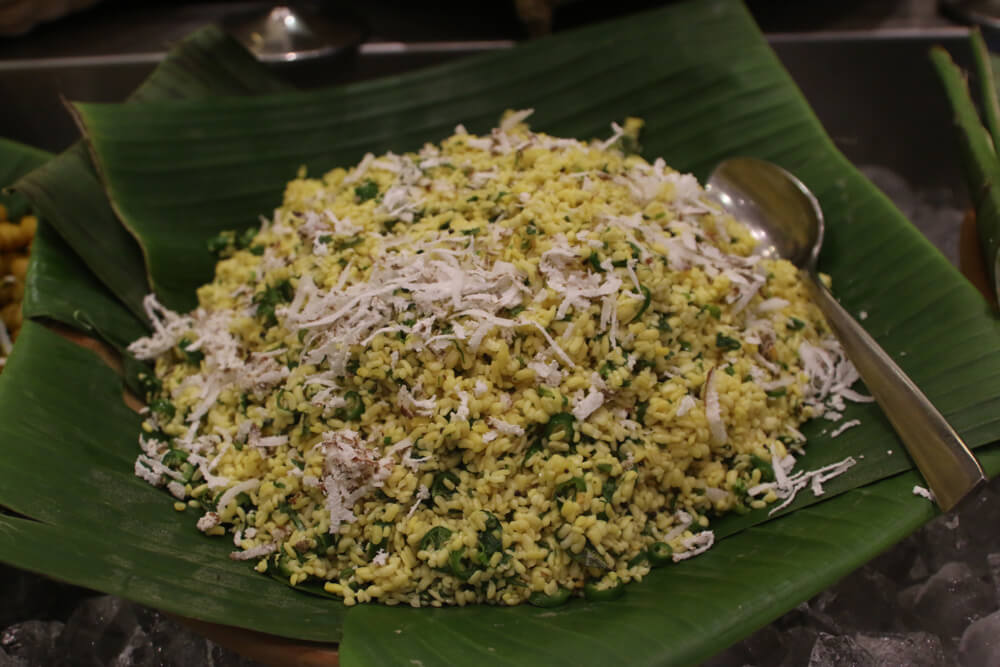 "No matter what kind of perception people have about South Indian cuisine, it is all about the balance between different flavours. At the least, it must be spicy and tangy for a South Indian to enjoy. If there is none of that, then we cannot say the food is from the South", says the chef.
At the food festival, to prepare your taste buds for some heat, start with typical snacks from the coastal region of India—salads and chips of banana, potato, bitter gourd, jackfruit along with spicy and tangy chutneys and pickles. A major recommendation is the beetroot chutney that tastes like Nepali titaura.
Then move on to the dosa, seafood and biryani counters placed outdoor, or the vegetable and meat curry sections inside the venue. To calm the burning sensation, end it on sweet note with desserts that change with every menu.
23 November- 2 December
6:30-10:30pm
Rs2,199(Net per person)
Kava Restaurant, Fairfield by Marriott, Thamel,
9801227613, (01) 4217999
Read also: Taste of Thailand, Sikuma Rai
Happy Singh Da Dhaba, Sikuma Rai