Was Tenzing a Tibetan, Nepali, or Indian? It does not matter.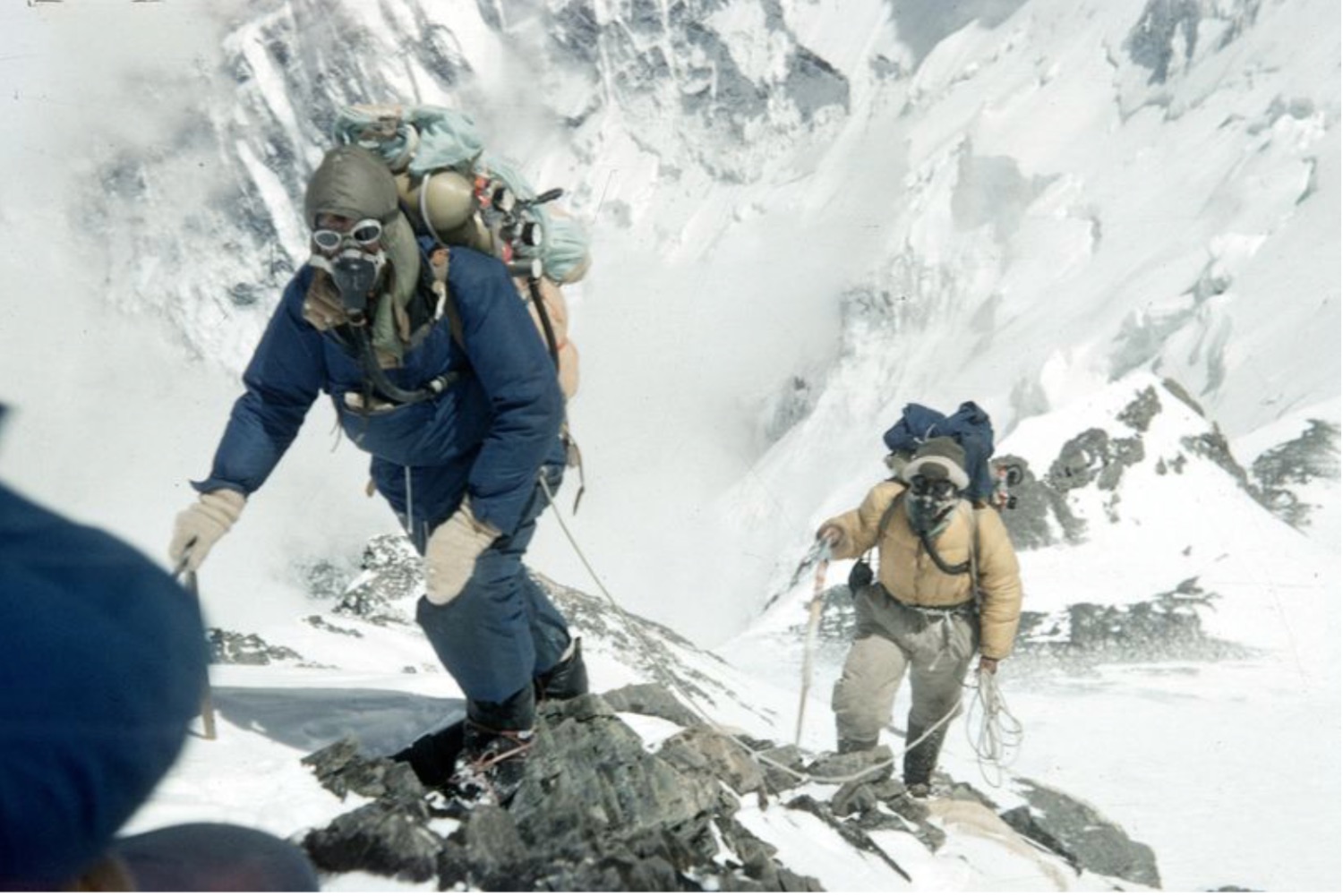 We do not know the exact details of Tenzing Norgay's early life, since the records are poor. Despite this, the stories of his struggles as a youth and adult are incredibly touching.
He was born in a very humble family, and endured much hardship, moving across South Asia just to make a living. However, through his own hard work and personal initiative, Tenzing managed to lift himself out of poverty, misery and injustice, becoming one of the 100 most well-known personalities of 2020.
When a person becomes famous, whether it is Tenzing Sherpa or Gautam Buddha, we have a tendency to crave for their ownership, instead of sharing their qualities with the rest of the world.
As in the case of the Buddha, the birthplace, nationalities and identities of Tenzin are often debated and contested. Where was he born? Was Tenzing a Tibetan, a Nepali, or an Indian?
We can find the correct answer only from his perspective, and the geopolitical situation of the time. When Tenzing was born and growing up in the present day physical boundaries did not exist between Tibet, Nepal or India. Passports and national identity cards were not needed to cross over.
People could move freely throughout the Subcontinent in search of livelihood and spiritualism. They settled anywhere conditions were right. And that is what Tenzing did, becoming a true South Asian.
Therefore, whether he was Tibetan, Nepali or Indian was a question he probably dreaded the most because he was connected to all three places. In these complex matters, the choice should be left to the individual. Our job is to listen to them, honour their decision and celebrate the achievement.
Tenzing's Tibetan language interview by Tshultrim Chophel (below) was aired on All India Radio Kurseong on 3 July, 1985, a year before he passed away. The audio provides us an opportunity to listen to Tenzin in his own voice, and words. The interview is transcribed and published to celebrate the 68th Anniversary of the climbing of Jomolangma/Sagarmatha/Mt Everest on 29 May.
Very happy to meet you Mr Tenzing Norgay. We like to thank you for this great opportunity to have you speak on Radio Kurseong. Among many questions, I would like to begin by asking you about your childhood before mountaineering and also how you received the inspiration to climb mountains?
Tenzing Norgay Sherpa: Sure. Jomolangma is the world's tallest mountain. Therefore, the British were determined to climb it. The Germans wanted to climb Kangchenjunga. There are many mountains around the world, but compared to others, these two were particularly well known.
I am Tibetan by descent because my parents came from Tibet. They lived in Khumbu in Nepal, and I was born there. In the old days our Sherpa people from Khumbu went to Darjeeling quite a lot. On returning, they used to talk about mountain climbing a lot, including Jomolangma.
I was a young boy but used to listen to them intently. Besides, they also talked about Darjeeling and the Gundri Bazar here. I thought mountaineering is some kind of respectable and holy activity, and so I too ran away from Nepal to Darjeeling. I may have been 13 or 14 then. I knew nobody in Darjeeling, no relatives and not even a Sherpa acquaintance. I came alone, and took three weeks to reach Darjeeling from Khumbu. It was quite hard because I did not speak the lowland languages well. I spoke only Sherpa and Tibetan which are very similar. If you know Tibetan, you will be able to understand Sherpa, Drenjongke and Dzonkha languages. The differences are small.
In 1935, a well-known British mountaineer, Eric Shipton, arrived here (Darjeeling) and wanted to recruit 20-25 Sherpas for an Everest expedition from Tibet. He found most of them very strong and experienced men with good reference letters. I was young and had no references. I was there just for fun and had no expectation of being recruited. I was 18 or 19 ... but the British recruiter selected me. In those days Nepal was not open for foreigners, especially white men. We had to travel via Sikkim to reach Everest.
I got hired for Everest expeditions continuously for three consecutive years in 1935, 1936 and 1937.
In 1937, we reached the highest point of 27,108 ft. We did not have good oxygen, clothing or boots but made it there somehow. Earlier (in 1924) two English climbers, Irvine and Mallory, climbed Everest but got lost and never came down. So, our English team members were quite pleased that we reached quite high, and managed to come down. During the World War, mountaineering activity stopped. I went to Chitral (now in Pakistan) helping train local Muslim soldiers. After the war mountaineers began to return slowly.
In 1952, King Tribhuvan opened Nepal to foreigners including mountaineers. The Swiss received permission to climb Mt. Everest that year and I joined them. This expedition was quite tough but food supplies were very inexpensive along the trail compared to now.
Kathmandu did not have many motor vehicles and airplanes. It looked very rural. Our achievement in that year was quite remarkable. We reached an elevation of 28,215 ft without oxygen. We only had one set of clothing and a small tent. The Swiss French climber Raymond Lambert and I shared a tent. It was extremely cold. We tried to keep each other warm by rubbing hands and bodies. He was so big and fat that my hands hardly covered anything. He spoke no English and I had no French. So, we used gestures of the hands, eyes, and mouth to communicate, and managed.
He said let's go down in French. So, we descended. I felt really bad for my friend because he would not get another chance. I was not worried about myself so much because I was booked to return the following year with the British. I was sad for him (Raymond) because we worked so hard.
In comparison, I faced no difficulty with the 1953 British expedition the following year. I knew the route, the people and food and drink were plentiful along the way.
When you made it to the summit of Jomolangma, what went through your mind?
In the 1953 expedition, we had 14 people in the team including two medical doctors. The expedition took approximately four months. If we did not finish climbing by the end of May, it would have been too difficult because of melting and collapsing ice that would make paths difficult to find. So, we were under a bit of pressure. On 14 or 15 of May, we made a firm plan for the attempt. A decision was made to send two British climbers to the top first. The rest of the British climbers decided not to try but play a supporting role. That left Hillary who was a New Zealander and me, a Nepali. So, I said "I support the selection of the two British climbers to lead. Those of you who decided not to try, the decision is yours. But I can't afford not to climb this time. I tried six times and turned back six times before. This is my 7th attempt and I must somehow make it to the top. I welcome anyone who wants to join me." Hillary spoke up, and said he would join me. This is how the two of us came to climb together.
How big was the summit? What was the view like towards Tibet and Nepal?
At the top, there was space for 8-9 people. The top was not like a needle. It was a gentle slope. I saw quite a bit of Tibet, the areas that I have been to before. Tibet is very dry, very little greenery, but still pretty. The Nepal side looked very green and pleasant.
We did not stay too long at the top, maybe 15 minutes. He (Hillary) took my picture, and also of the view. I could see Kangchenjunga looking very small. The weather that day was very clear. It was fantastic. The wind was also not too strong. The sky was sunny and clear blue...
Tell us about unfurling the flags on top?
It was like this. We had camped in a vacant part of Kathmandu airport to repack the baggage. I saw a number of British flags in their luggage. Their small day packs also had English flags on them. I thought that there must be some good reason. One day, when we were in the Kathmandu market, I bought an Indian and a Nepali flag.
When Hillary and I were making the final preparation for our ascent, expedition leader John Hunt handed us a British flag. Charles Evens produced a UN flag, not sure how he got it. I produced the Nepali and Indian flags…. John Hunt asked me to take all the flags and unfurl them when we reached the summit.
After returning from the mountain, you became world famous and received many gifts and honors. Tell us about that.
Now, Nepal went out of its way to honor me. They gave me one of the highest-ranking medals, Nepal Tara. In addition, the Queen of England awarded me the George Medal. There were also many honors and awards from different countries. But, after the climb, I have to find some kind of work. I did not have much of an opportunity to think it through. But Pandit Nehru and Dr V C Roy already had a plan to open a mountaineering school in Darjeeling and for me to work there as a trainer. This has been good for me and beneficial for Indian government as well. The idea was to train Indians in mountaineering and benefitting them. They really thought it through carefully.
So, after climbing you worked as an instructor at the Himalayan Mountaineering Institute. What inspiration can you provide to the young people of our country?
Yes, Pandit Nehru once said to me "Tenzing, you have to become a trainer and send at least 100 Tenzings to the top of Everest". I was unsure about the 100 people but I said "I will become an instructor and do my best". So, I tried my best and so far 15 of our trainees have summited Everest, including a female climber, Ms Bachendri Pal. We started with only 15 students and nowadays it has increased to 75-80 people. Mountain climbing is becoming very popular these days, and young climbers are also very good.
Do you have any advice to aspiring young mountaineers of the future?
Mountains remain the same. In our days we lacked good equipment, shoes and oxygen to climb. Nowadays, the technical aspects have improved greatly. Also, young Indians, including women, are becoming interested in mountain climbing. I think the future of mountaineering is good. It is not so much about generating income but good for physical fitness and mental wellbeing. Also, you will get to know people. It is good and must be encouraged.
Listen to the voice of Tenzing Norgay Sherpa, speaking in Tibetan in a rare recording of a radio interview over All India Radio Kurseong in 1985, a year before he died.
Watch Tenzing Norgay on 'To Tell the Truth' tv program.
Lhakpa Norbu Sherpa (PhD) specialises in environmental and cultural conservation.