Daraz finds Nepalis still shy to shop online
Sunil Nepal works in IT in Kathmandu and has been buying provisions and necessities online for three years. But tech savvy as he is, he did not buy anything online on 12.12 on Wednesday, Nepal's second online shopping day after 11.11 last month when hundreds of heavily discounted products are on sale online.
Nepal was not the only person who did not join in. There wasn't the usual buzz on social media about 12.12 that there is in Pakistan, the country where Daraz originated -- or the publicity in China, the home base of Daraz's new owner Alibaba Group.
Managing Director Lino Ahlering of Daraz Nepal says the company has learnt from its lacklustre performance last month: "12.12 will not be as big as 11.11 but we have done a lot to improve our user experience so Nepali customers will not be shopping online only for one day in a year."
The first online shopping day in Nepal named '11.11 Sales Day' on 11 November offered up to 80% discount on some items for customers in Nepal over a 24-hour period.
However, even 12.12 did not really take off because of negative publicity in social media about lack of real discounts, and botched deliveries.

Maybe the country is just not ready yet for e-commerce. It could be that without card payment and online transactions, cash on delivery alone is not enough to take cyber-shopping to a new level.
Nepal said he and his friends were excited about the 11.11 sales day before it happened because they had seen Black Friday and Cyber Monday Sales in other countries. He had bought a cleaning gel on Daraz in October, and when Sales Day came, he checked the app again and found a similar product was sold for 76% discount.
"That's a really good deal, but when I clicked the product it was a different story," said Nepal (pictured right) who bought the gel for Rs249 -- only to find out that the same item could be bought for Rs245 in a shopping mall. "That was just ridiculous, it looked like the campaign was misleading."
Nepal posted his experiences on the Twitter and got hundreds of responses, and the negative publicity made it to the mainstream media as well. In response, Daraz said Nepali buyers had the misconception that the company was a retailer.
Said Managing Director Lino Ahlering: "Daraz is more like a marketplace connecting local sellers with local customers, we have a safety mechanism which does not allow any price increases before the campaign."
Despite the downbeat comments, Ahlering said the 11.11 campaign broke all records for Sale Day, its first since Daraz was bought by China's e-commerce company, the Alibaba Group. The 11.11 event has been held in China for the last nine years, with more than $30 billion in sales this year on 11 November, which in China is marked as Singles' Day – as opposed to Valentine's Day for couples.
Even though Nepalis were unaware of the concept of a Singles' Day and 11.11, Daraz's brand manager Salina Nakarmi said the portal sold 1,000 Poco phones in less than 30 minutes and almost 50,000 orders were received in 24 hours.
Daraz would not disclose daily sales figures, but Binod Krishna Shrestha of Kathmandu University said that the marketing site does not yet command enough of a brand loyalty yet because most people do not find online purchases trustworthy.
Sixit Bhatta, co-founder of the motorcycle ride-sharing app Tootle, says he is puzzled about why Daraz decided to replicate 11.11 in Nepal.
"When you run any campaign, it needs to be culturally contextual. So the first thing I felt was that 11.11 and 12.12 didn't connect with the Nepali public," Bhatta (pictured right) said.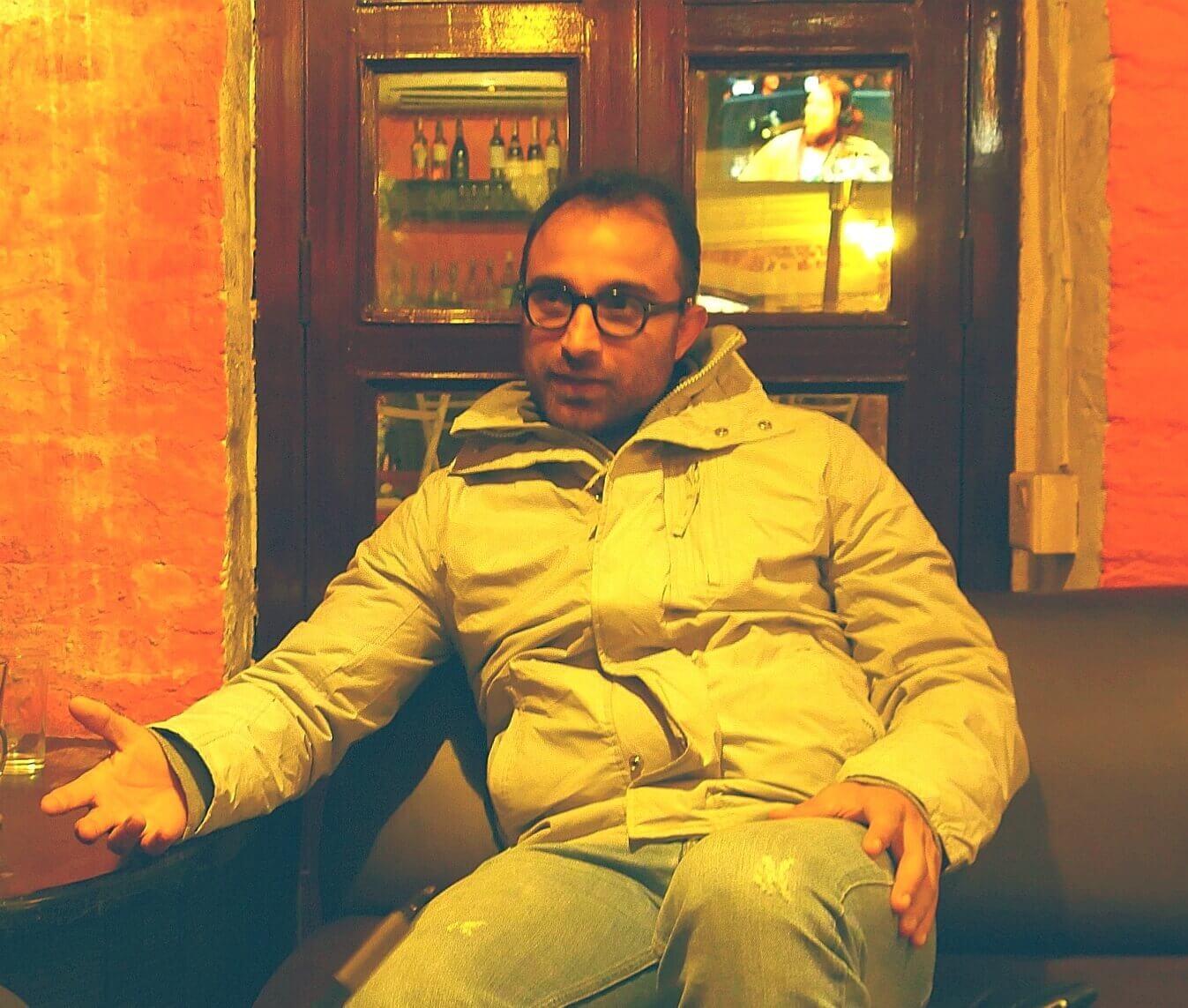 Ahlering is aware of the need to be culturally aligned with the market, but said young Nepali customers are catching on to online shopping. He says Daraz will work on educating buyers through social media, video tutorials and media outreach.
He added: "I wouldn't say everything is perfect now. I think we have a great foundation, but there is still a lot to do."