There are Muslims in Tibet, too
Tibet's Muslims settled in Nepal in waves, but they all have one thing in common: Ramadan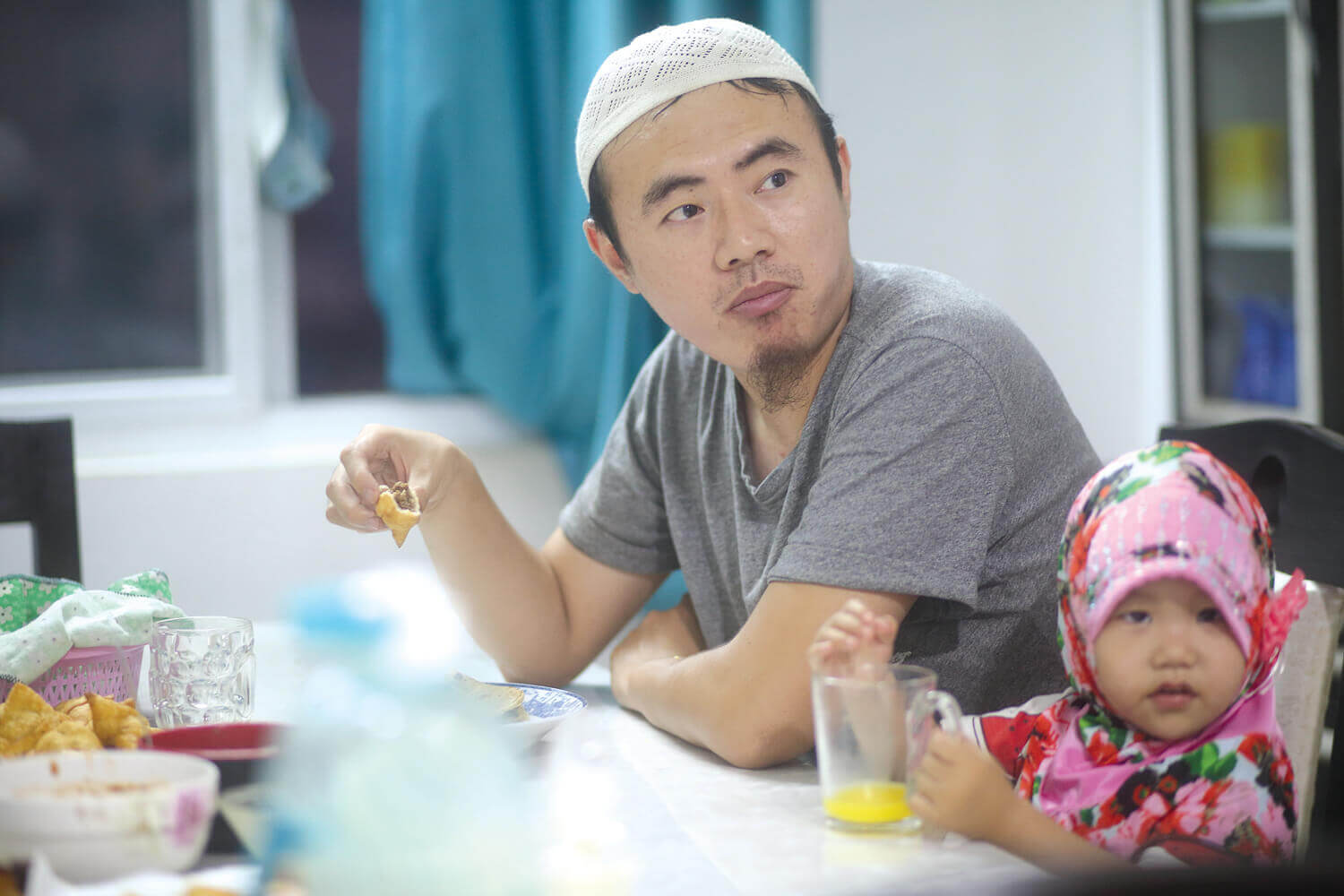 Mention Tibet, and the first thing that comes to mind is the Dalai Lama and Buddhism. However, Muslims have been as much a part of the fabric of Tibetan culture as their Buddhist counterparts.
It is hard to distinguish Muslim Tibetans from their Buddhist compatriots since they share the same language, food, clothing, culture and heritage. Tibetan Muslims have also contributed to the preservation of Tibetan culture wherever in the world they have settled. It is only their faith that sets them apart.
Historically, Muslim traders from Kashmir and Ladakh settled in Tibet in the 17th century, during the time of the fifth Dalai Lama. They were granted permission to build mosques and have burial ground along with other privileges such as being able to buy land and continue their trade. They started marrying Tibetan Buddhist women, who later converted to Islam. As the community expanded, it later included Tibetans of Nepali origin.
Lhasa still has four mosques, the first of which Bada Masjid was built in 1716 with a smaller one built in the 1920s. The remaining two mosques are in Gyangda Linka, where the burial ground is located. There are two more mosques in Xigatse and Changdu.
Tibetan Muslims in Lhasa were always allowed to freely practice their religion. But after the Chinese annexation in 1950, most Muslims migrated to Nepal and lndia with the Dalai Lama and other Tibetans.
"Business was always good in Tibet, and it was booming even during the Cultural Revolution. The political tension did not hamper our trade, but we moved out of Tibet because of concern for our religion," recalls Abdul Rehman (pictured above), 68, who was born in Lhasa but moved to India in the 1960's. After university, he moved to Kathmandu 28 years ago to start his own jewellery business in Thamel.
Returning from the afternoon prayers at Jame Masjid, as he settled down in his antique jewellery boutique, Rehman echoed the feeling of most Tibetan Muslims in Nepal: "In all these years, I have never ever been made to feel like an outsider here in Nepal. The tourist business is good, and the people too are very friendly."
There are about 120 Tibetan Muslim families in Kathmandu, of which some like Rehman are of Kashmiri ancestry who moved to Kathmandu for trade and business. Tibet, Nepal and India have always shared a special connection because of interlinked trade which translated into new communities such as Tibetan Muslims who trace their ancestry mainly to Kashmir and Ladakh.
Tibetan Muslims in Nepal are further categorised as 'Khache' (from Kashmir and hold Indian passports) and 'Khazar' (who have Nepali ancestry and nationality). The only difference between the two is that the Khache regard the Dalai Lama as the Tibetan leader and mark his birthday. Most of them have now intermarried, blurring the distinction between the two.
Ahmed Dulla, 30, born in Nepal, belongs to the ninth generation of Tibetan Muslims. His family moved from Lhasa to Kathmandu in the 1970's, because their ancestors were from Nepal. Dulla studied in India and returned eight years ago to start a shoe business. His wife Bushra Yusuf is a Tibetan Muslim of Kashmiri ancestry.
"We Tibetan Muslims have relatives all over. We still have family in Lhasa, Ladakh, Kashmir, and in Kalimpong and Darjeeling. It is only geographically that we are apart, otherwise we are all the same, culturally and religiously," Dulla tells us.
Dulla's uncle Karimullah, 55, was born in Lhasa and moved to Kathmandu in 1969. His grandfather was a Nepali Hindu who worked at the Nepal Consulate in Lhasa, and grandmother was a Nepali Buddhist. They both converted to Islam while in Tibet and mingled with the Tibetan Muslim community.
Despite being a small group, Kathmandu's Tibetan Muslims are a strong, tightly-knit community who this month are observing Ramadan like Mulsims all over the world, not eating all day and breaking their fasts after sundown with a feast.
"The purpose of Ramadan is to purify your thoughts and have control over yourself. It helps bring self awareness within us," says Dulla as he breaks his fast with customary dates, followed by a great variety of kebabs, curries and desserts like sewai and kheer.
Read also: Ramzan Kareem