Kathmandu Lockdown 2.0
The first day of the second lockdown in Kathmandu Valley saw major intersections mostly deserted with main roads heavily patrolled by the police. Very few vehicles were out and about and handful number of people on the streets were compulsorily wearing masks and mindful of maintaining physical distance.
Previously, Nepal had been under strict nationwide lockdown from 24 March, but it was eased on 21 June allowing limited local public transport, opening of shops and restaurants. However, the announcement also saw a surge of people entering Nepal from India. After the Tarai cities started reporting spikes, the infection also spread to Kathmandu.
After Nepal registered 1,016 new cases of Covid-19 on Tuesday, its biggest daily rise so far, the authorities decided to re-impose lockdown for a week in Kathmandu Valley starting midnight Wednesday.
The restrictions in Kathmandu Valley means that no government, private or public transport will be allowed on the streets. However, food distribution, health services and security vehicles will be allowed. Pedestrians will also not be allowed into the streets except at specified times in the morning to buy provisions.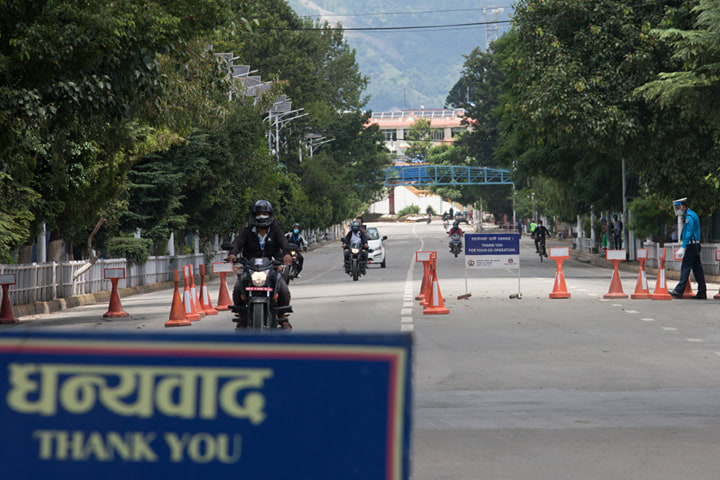 Photos: Bikram Rai