US-Nepali Art
Under the US Department of State's Art in Embassies (AIE) program, American ambassadors are loaned art works to display at their premises and residences as part of their country's cultural diplomacy.
This includes US Ambassador to Nepal, Randy Berry, who had a broad range of choices and departed from his predecessors by including works by American artists of Nepali origin and from his own collection. No surprise, then, that the official residence of the US ambassador at Kamal Kunj in Kamaladi now looks like an art gallery.
"I have always had one foot planted firmly in Nepal because of my previous tenure in Kathmandu," Berry told a gathering on Tuesday. "This is a collection of art from Nepal and the US that resonates with me."
Read also: Nepal art going places, Kunda Dixit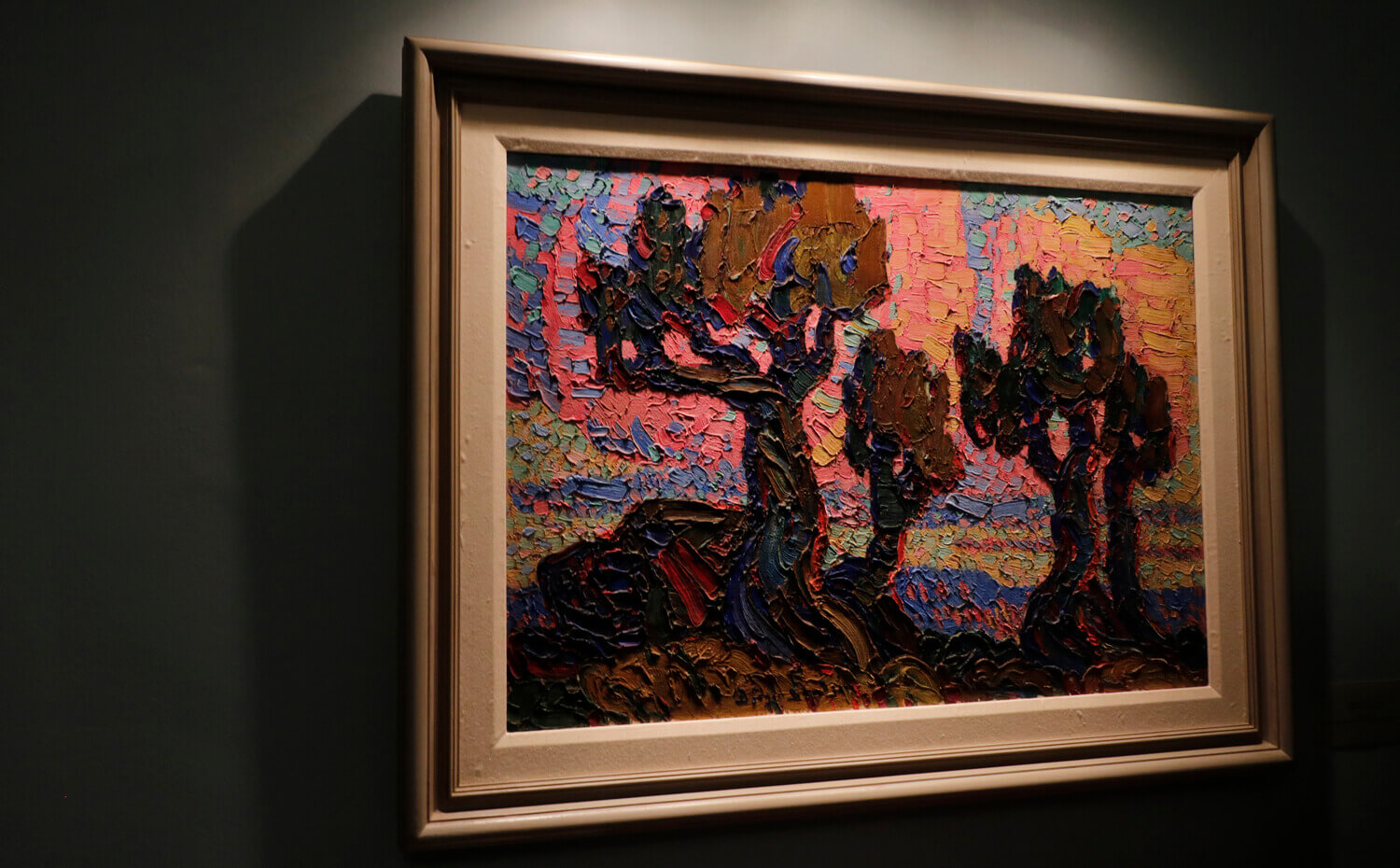 Among the American artists, Berry is most attached to a landscape of distant mountains of Colorado painted from the back porch of his house. But his favourite is an impressionistic work, Cedar in the Foothills, by Birger Sanden.
The embassy collection also includes two works of art by a father-son, master-student, Nepali-American duo. Urgyen Dorje's classic thangka done in 1988 hangs on one wall, while opposite it is his son Ang Tsherin Sherpa's impressionistic take on traditional Tibeto-Nepali art. Ang Tsherin learnt thangka techniques from his father, but after attending art school in the US, started experimenting with more modern forms of expression that challenged the pre-determined style of devotional art. Now an American citizen, Ang Tsherin still carries with him the artistic influence of his childhood in Nepal.
Two other items in the collection also show a cross-pollination of US-Nepali art. One is a shiny repousse Bhairav by Rabindra Shakya, and on the facing wall is a modern take on the technique done by his American art student, Maureen Drdak.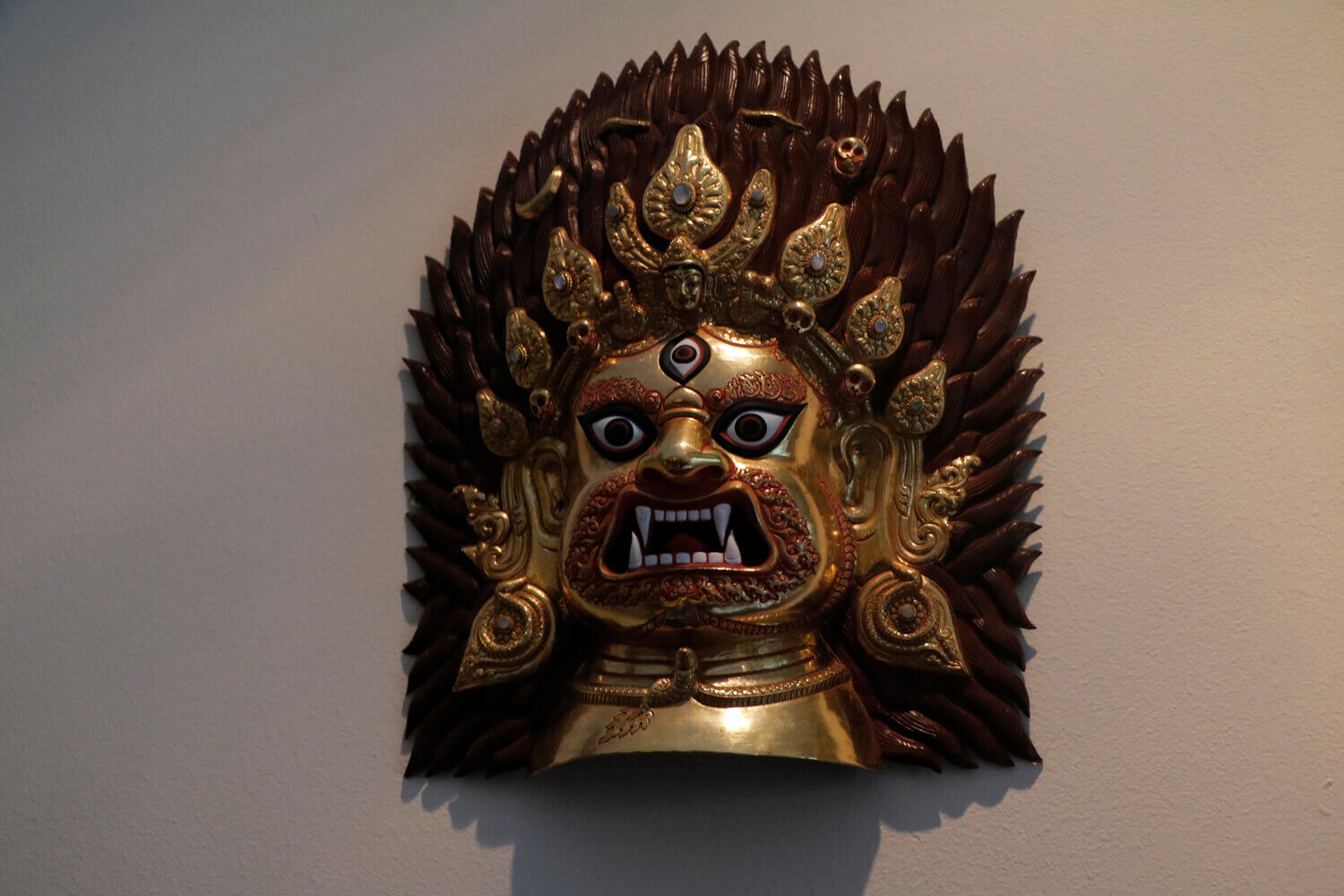 Bhairav by Rabindra Shakya
Maureen Drdak's modern take on Bhairav
Also on display is a replica of an Avalokiteshwara figure stolen from Patan in the 8th Century, which Berry says is included to draw attention to the stolen deities of Nepal that "need to come back home".
The public-private-partnership Art in Embassies program strives to create cross-cultural dialogue and mutual understanding through the visual arts and artist exchanges. The program develops and presents roughly 60 exhibitions a year and has installed over 70 permanent art collections in the State Department's diplomatic facilities in over 200 venues in 189 countries.