Caring for those who cared
As a married, working woman with a child, it was impossible for Jasmine Bajracharya to take days off to care for her ailing parents. They needed physiotherapy, but her father refused to visit a hospital. So they had to get the physiotherapist at home. Both are recovering thanks to home treatment.
Doctors on Call Nepal, which provided the service to Bajracharya's parents, is one of many new home care services that have come up in Nepal as the population ages, and their offspring are either abroad or busy at work.
"My father is very talkative, so I was worried that he might offend the doctor on call," Bajracharya says, "but the whole experience turned out to be very useful both for my parents and me, because of good communication and coordination. Now I know I have someone to turn to if my parents need care again."
Home health care has also helped provide jobs in Nepal for staff nurses and caregivers who may have otherwise have migrated abroad. In turn, as more and more young Nepalis go abroad to study or work, there is a growing demand for care givers who can take care of elderly parents at home, or take them to hospital for treatment.
Another service provider is Health at Home (see box) which was established in 2009 and has now grown into a nationwide network with units in Pokhara, Chitwan and Biratnagar besides Kathmandu.
"In the West, every hospital has a home care unit. Its prospects in Nepal indicate that it is the future of medical care, which needs continuous innovation," says founder Bishal Dhakal.
Health at Home and others provide a range of services from nurses, doctors, physiotherapists and lab technicians on call to caretakers, travel support and appointment management. Many provide full doctoral supervision, while a few outsource nurses and caregivers only.
The demand for care-givers is new in Nepal, and has grown exponentially to meet growing demand. Their work includes non-professional assistance which nurses do not perform, and some families prefer male health assistants.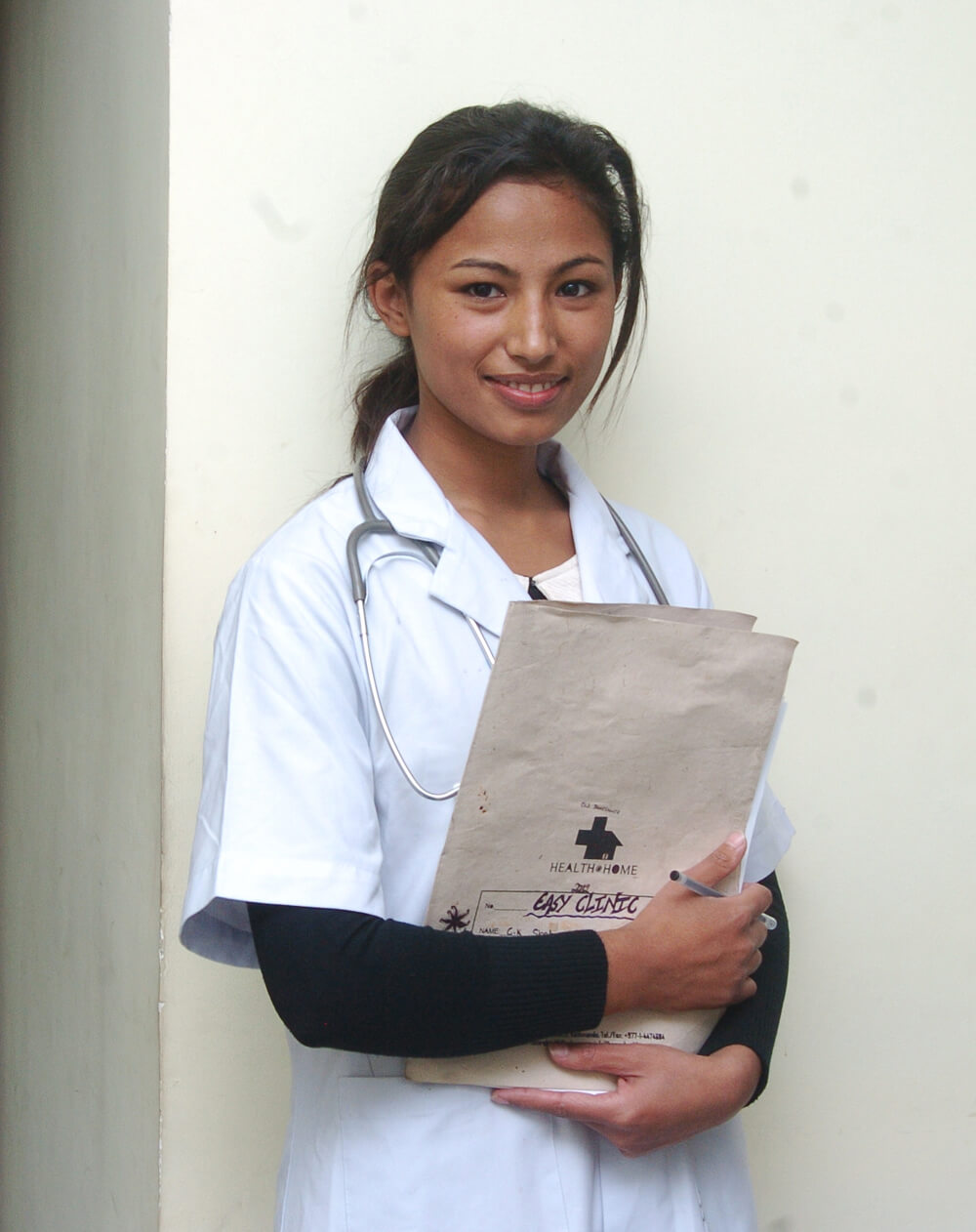 Heal Home Care and Shraddha Saburi Health Service outsource female nurses and caregivers, employing more than a hundred trained personnel each, and one-third of them have been hired by Nepalis living abroad who want their parents cared for.
Along with an improvements in physical health, many doctors and clients have also felt that such a service has positive effects on the mindset of elderly people, who prefer not go to a hospital. A simple follow up call or a quick visit brightens up the mood of elderly people who are often lonely, anxious or depressed because of health issues and separation from children.
While the increasing demand has led to the mushrooming of home care in Kathmandu, health experts are worried that the quality of care may go down and put the health of the elderly at risk.
Ramesh Kadel, Nepal's first Geriatric Specialist, expresses concern over nurses trained in specialized care of the elderly. He says, "Service providers should keep hospitals and doctors in the loop. Our society is not fully geriatric friendly yet, and negligence of elderly people's health is still prevalent, we need to be more aware and careful."
For the first time in world history, the population of people above 60 has exceeded that of children below 5, and in 30 years more proper and holistic health care will be needed for the aging population.
"There has been a lot of research and experiment on child health care, but proper research is lacking in the field of geriatrics. What will the future look like for today's active population when they grow older?" asks Krishna Murari Gautam of Aging Nepal, which has started a week-long specialised training for care givers of elderly patients.
Doctors on Call Nepal and Health at Home also have a guided selection procedure and orientation program for nurses and caregivers, and a systematic recording of their patients to maintain quality.
Health care at more homes
Home care for the elderly is one of their social enterprises that run as a business, while providing a public service. The company Health at Home won the Surya Nepal Award in 2012 for the concept of a socially responsible business. It hasn't looked back.
Nine years later, Health at Home has grown into a nationwide network of home care service company with centres in Pokhara, Kathmandu, Patan, Chitwan and Biratnagar providing much-needed home care for Nepal's rapidly-aging population. With young men and women migrating abroad for work and studies and a growing demand from their elderly parents for health care, Health at Home is planning to open four more centres.
"When we started, it was a small idea. With innovation, the idea turned into an industry and today we look forward to be an influencer that provides global standard health facility in the comfort of patient's own home," explains founder Bishal Dhakal.
As it grew, the company has corporatised its structure with four partners, and CEO Amit Shrestha. The idea is to serve people in their community by building care capacity through an accountable, transparent and predictable process.
"The concept of home care ten years ago was just to send nurses home to take care of the elderly. We are trying to constantly innovate and meet demands from patients for specialised care," says Dhakal.
Shrestha says Health at Home is poised to be a global player in virtual health care. The company is partnering with Samsung to invent a virtual platform for data management of home care parameters. This means doctors and the health management team do not need to visit homes, and can monitor patients remotely, making visits only if intervention is required.
"We want to redefine health care for the new generation with new technology," says Shrestha.
Health at Home customers have requirements from postnatal to elderly care, patients with chronic diseases, the terminally ill, and dependent patients. The company ties up with hospitals like Mediciti, Nidan, Nepal Cancer Hospital, Sumeru and Green City, and insurance companies like MetLife, Reliance and Citizen Life and various diagnostic labs and pathologist.
And there are additional services like Japanese massage therapy and nurse placements with home care specialization. So far, Health at Home has built up a reputation for reliable and personalised care that is responsive to the needs to patients.
With Nepal's population expected to reach 33 million by 2030 with nearly 15% of them above 65, there will be an ever-greater need for elderly care. Combined with out-migration of the young, this means the field is wide open for innovation and expansion in home care services.
Read also: Let's talk about it, Duksangh Sherpa
A national health insurance scheme is not as easy as it looks, Sonia Awale
Thought for food, Marty Logan