Between Queens and Kathmandu
Niranjan Kunwar's book captures universality in a way that also celebrates uniqueness
A lot happened in 1999. I turned 18, finished high school and got accepted by an American college. And the internet, which had crept into the Nepali marketplace, finally made it to my bedroom. The arrival of the Internet coincided with a key moment in my life – my coming to terms with my sexuality.
So begins Niranjan Kunwar's memoir Between Queens and the Cities.
Over the next 300 or so pages divided into six parts, Kunwar takes us on a journey that spans two decades, from the neighbourhoods in New York to the gallis and bhattis of Kathmandu.
Between Queens and the Cities is a beautifully crafted coming of age story of a gay man in Nepal navigating life while exploring his identity and finding a place to call home.
The book begins when Kunwar is 19 in New York. Freed from the constraints of Nepal, he enjoys the independence America has to offer. He promptly falls in love with New York, making plans to return to the city once he graduates, and he does.
He works as a teacher, first at a private school in the city and then in a school in Brooklyn. He finds his friends and falls into a routine. But then life creeps in, the commutes are too long, the mornings too early. Paper works for green card falls through and over time he returns to Nepal to pursue a literary journey.
All these are punctuated by fear and anxiety he has regarding his sexuality, the relationship with his parents, and the need for love and acceptance.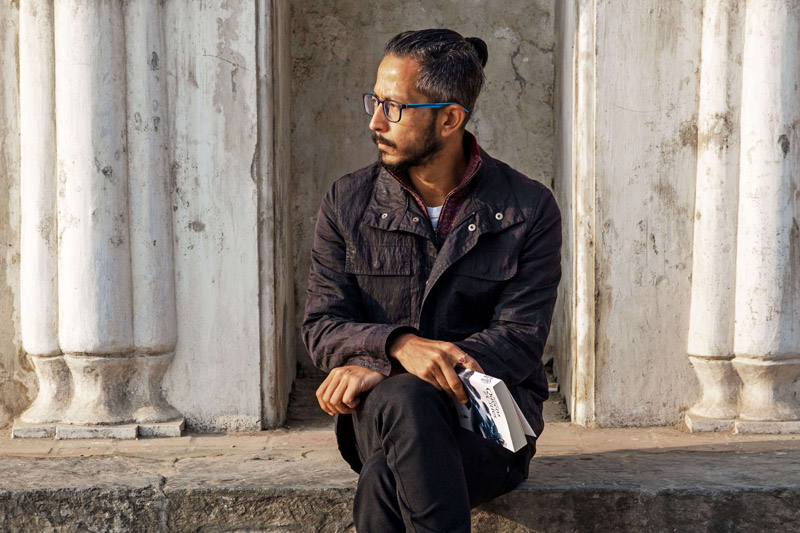 It is difficult to capture universality in a way that also celebrates uniqueness, but Kunwar does that skillfully. By choosing the themes that he did, Kunwar has made his story matter not just to him but to the readers as well.
As anyone who has called NYC their home at any point in life can attest, the city does that to you: it makes you fall in love with it. Only in New York will you pay the deposit for an apartment with half-clogged bathroom and return happy and content.
Living in a foreign country can also be lonely, and the paperwork frustrating. As an immigrant, there is a sense of not belonging, the conscious sense of otherness even with the closest of native friends.
But anyone who returned to Nepal after spending time away from home can also relate to the feeling of being robbed of freedom once back, the confusion and the self-doubt of whether they have made the right decision, as well as the uphill task of rebuilding their lives and relationships with friends and family, and finding or starting over a career.
https://youtu.be/kw4w9rkHkoM?fbclid=IwAR1OVzLHcyqVuuNocKJj3UshxsaAZocO7I9X0pyTTTX7v7I9A6_h59zEbKM
When it comes to the stories of LGBTIQ individuals, it is easy to fall into the trap of a dominant narrative. Through repetition and often limitation of the stories we hear we create a stereotype of the community that does not justify the broader identity. Kunwar while admitting his privilege attempts to reveal the community's wide diversity, through his own story and those of others.
In the final part of the memoir Kunwar tells the stories of Rukhsana, Bhakti and Sadhana, Aditya, Esan, and Sudip and Apekshya. Their stories each unique in their experiences but tied by the thread of highlighting parts of a marginalised population that too often remain invisible and ignored.
Kunwar sweeps his life beautifully into words. Reading the book is like listening to a friend narrate his life story. He does not spend too much time in details and is eloquent and earnest in his storytelling. Between Queens and the Cities, is a great addition to the (finally) emerging literary works from the community.
Sahina Shrestha is Digital Products Strategist at Nepali Times, and did her Masters at New York University.
Between Queens and the Cities
Pages: 305
Publisher: FinePrint
Launch: 5 December 2020
More about the launch here.
Excerpts:
"What about the bathroom?" I asked the broker. The paint on the wall was chipped; the bathtub was half-filled with water. "No need to worry," he assured us. "They are still working on it. It will be complete by the first week of June."
The work in the bathroom never got completed. The memory of my first year in New York is tainted by the perpetually half-clogged bathtub. Aliza and I had to plan our showers; one waited for almost an hour for the tub to drain completely after the other one had used it. We made numerous phone calls to the management of the building, took turns waiting for the plumber to show up.
**
Anyone who leaves one's homeland owes some kind of return. This is what I believe. I believe that circular is natural and linear is artificial. A back and forth process leads to growth and adventure while a one-way mindset can be limiting.
I keep thinking of that moment in New York when I decided to return. It was late afternoon in March, dusk was approaching fast. After wrapping up the day's work, I called my lawyer to inquire about my green card. I remember the brusque tone of her voice – Had I not read the emails she had sent- and her message, "Sorry."
At that moment, I remember, for the first time, a flicker of courage, a small guiding voice inside me. I sat down after clicking the phone shut. And I remember deciding. That moment, that room, on that day, I remember deciding that it was time to return.
**
There's routine, there's regularity, then there's reporting. I try to capture raw emotions before they mature and mutate. Certain dialogues demand urgent documentation. Sometimes, I pay more attention to these tasks than refining aspects of my craft.
A modest readership emerges. That is another reason why I write. Because I remember how growing up gay in Kathmandu felt like. When I was younger, there were no stories about Nepali men who liked men. And we know how stories can inform and teach, can show us the way.