Yaas stops Everest climbers at Camp 2
More than 100 international climbers and their Nepali guides who braved a Covid-19 outbreak at base camp are now stuck at 6,500m on Camp 2 of Mt Everest because of high winds and days of heavy snow over the Himalaya.
The periphery of Cyclone Yaas has been more or less stationery over central Nepal for the past two days, and is expected to linger till late Saturday. It has already forced some expeditions to give up their summit bids on Everest and Lhotse, while other climbers are stuck high on other mountains.
Some climbers who were on their way down after summiting Everest earlier this week are also trapped at Camp 2. Among them, there are injured mountaineers who were hoping for a helicopter rescue, reports said.
The mountaineers are racing against time because the official end of the climbing season is 31 May, after which time the 'Ice Fall Doctors' stop maintaining the route up the Khumbu Icefall on Everest. However, if there are enough climbers still making a push for the top after the snowstorms stop, there is talk of extending the season by a few days.
Despite the pandemic, this year saw a record number of expeditions on Mt Everest and other 8,000m peaks in the Nepal Himalaya. There were 42 expeditions and 408 foreign climbers from 80 countries just on Mt Everest.
There were 100 other mountaineers and staff from 11 expeditions on Lhotse, 25 climbers and staff climbing Nuptse, and ten climbers attempting Pumori, who were all also at Everest Base Camp.
On Dhaulagiri, there were 35 foreign climbers from five expeditions, some of whom were among the 68 climbers who had summited Annapurna in April. However, all the Dhaulagiri expeditions have turned back because of heavy snow, avalanche danger and Covid-19 infection among climbers and staff.
Before the weather got bad, more than 250 climbers and their Nepali guides had made it to the top of Mt Everest. This included Kami Rita Sherpa who summited for the 25th time, and Jangbu Sherpa who climbed to the top after recovering from Covid-19. Sixteen-year-old Sonam Sherpa and his father P K Sherpa from Taplejung made a father-and-son summit of Everest to raise awareness about climate change.
On 23 May, Arthur Bennet Muir, 75, became the oldest American to climb Everest.
News from Everest has overshadowed the extreme alpine style climb of nearby Baruntse (7,162m) by the Czech duo Marek Holeček and Radoslav Groh, who have been bivouacked at 7,000m after summiting in whiteout conditions on 26 May. They climbed free-style without Sherpas and oxygen up the unclimbed northwest face of the mountain, and are waiting for the weather to clear before descending further.
The last Instagram post by the pair was on Wednesday from their bivouac: 'White darkness. We are imprisoned here by the weather. Another bivouac on the ridge of Baruntse at 6900 m. It is snowing, it is blowing and there is white darkness all around. We would need 3 hours of good visibility and we would be safe down. We will try to descend at night. It should snow until Saturday. I will send current messages as long as the battery works.'
On Friday, Holeček siad he was 'waiting for a miracle on Saturday' for the weather to clear and the snow to let up. The pair is said to be extremely tried and running low on batteries for their satellite phones.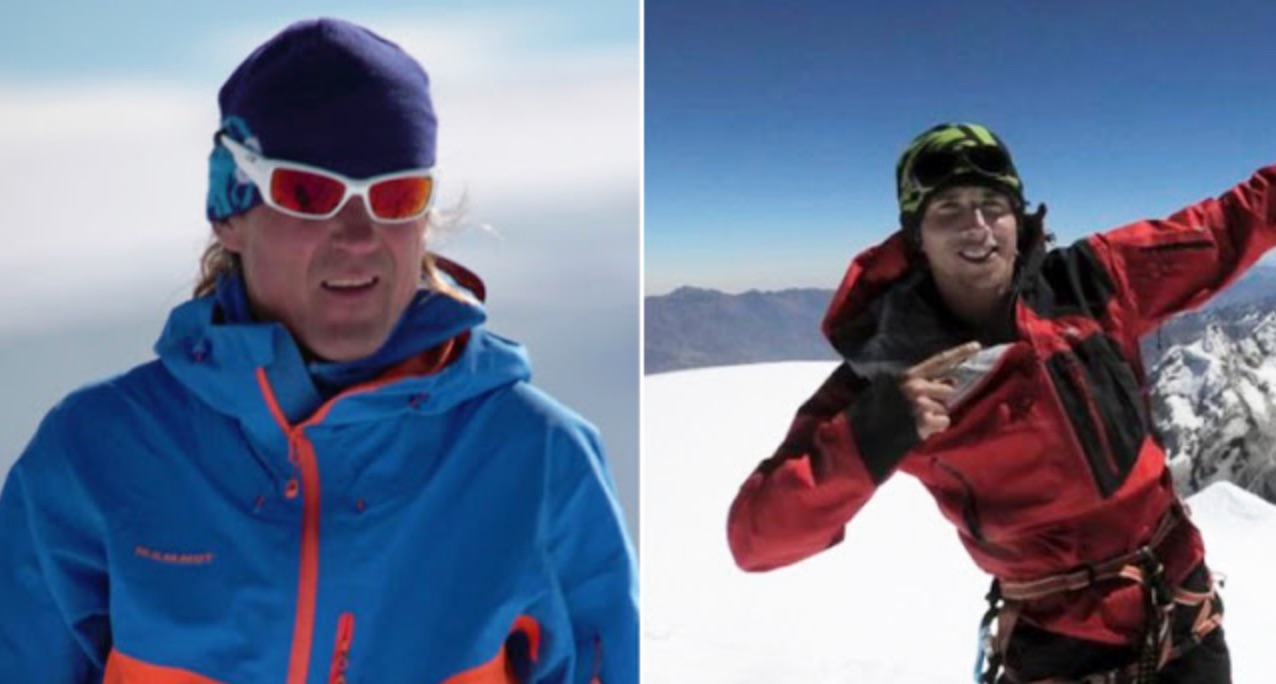 Because there was almost no climbing in 2020, a backlog of expeditions started arriving in Nepal this spring just before India's Covid-19 second wave struck the country with devastating force. The 750 foreign climbers on 13 peaks in the Nepal Himalaya, including six 8,000m peaks, pushed on despite widespread criticism that they should not be climbing during a pandemic.
On Everest, even if the weather clears as expected late on Saturday, the snow will be so deep that it will have buried most of the ropes to the summit, making it difficult for the climbers still trying to make it to get to the top.
Several expeditions were cancelled even before the bad weather set in, after their Nepali climbing guides became sick with Covid-19 and had to be medevaced to Kathmandu. Without the Sherpas, they would not have been able to make it to the top.
The bad weather has grounded not just flights to Lukla, but also helicopter rescues, although several helicopters flew out in pouring rain from Kathmandu to Lukla at noon on Saturday.