After the deluge in Nepal
Sambhu Kumar Mandal is from Sitamarhi in Bihar. Like hundreds of other migrant workers from India, they have been in Nepal working in reconstruction jobs after the 2015 earthquakes.
What they did not realise is that the district most affected by those earthquakes would be ravaged by yet another disaster six years later – the deadly flash floods on 14-15 June.
Mandal and dozens of other carpenters, plumbers and painters had been working in Sindhupalchok, hired by people rebuilding homes that had been destroyed in 2015. One week after the massive flood. Some of those same houses they helped rebuild are buried up to the second floor in sediment.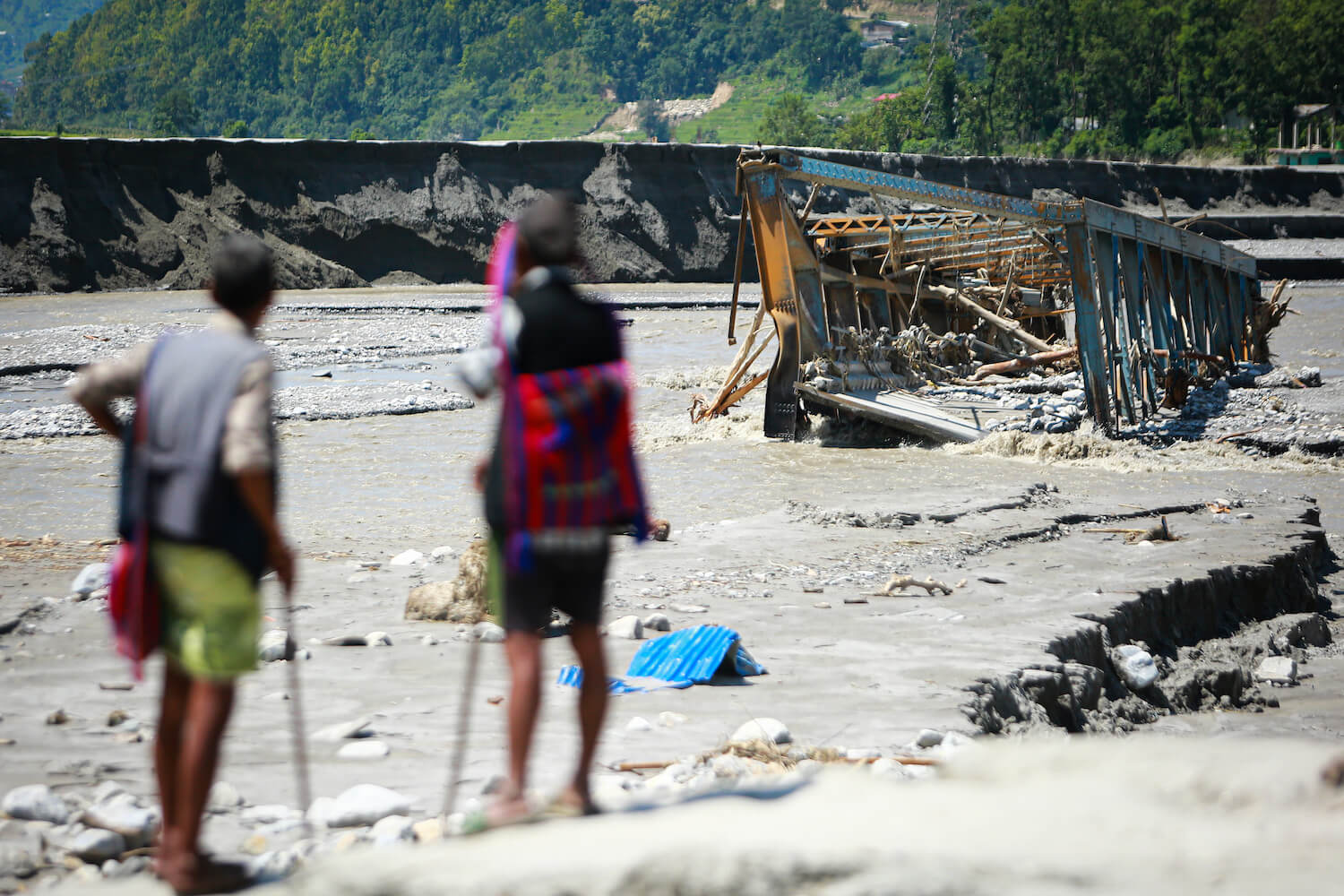 Ironically, Indian migrant workers have filled jobs left vacant by young Nepali men from here who themselves have migrated to Qatar or Malaysia.
"When we crossed the bridge after work on Tuesday, the water was rising, but we didn't think anything of it," Mandal, 38, recalls. "We cooked, ate and went to sleep, but suddenly at night there was a big commotion and we saw the water rising. We ran to high ground and saved our lives. We could not sleep the whole night."
On Tuesday, Mandal and a dozen other Indian workers were helping their employers dig up valuables in rooms that are buried in silt up to the ceiling. Others are busy retrieving furniture and anything else that can still be used.
The streets of Melamchi Bazar are buried in mud, there are people's possessions scattered everywhere, and by the river that now flows through homes there is the stench of bodies.
Officials here estimate that at least 50 people are still missing, although the official death toll in Sindhupalchok is 17, among them Chinese, Indian and Nepali staff of the Melamchi Water Supply Project upstream.
Satellite images from Sentinel and Planet Labs show that landslides triggered by the 2015 earthquakes in the Melamchi and Indrawati basins (see map) grew bigger during heavy precipitation on 15 June as the monsoon broke over Nepal.
There is a very large slope slide below the village of Dongdhing that appears to have blocked the Melamchi River, and it was the river breaking through this and other landslides that caused the devastating flood downstream.
In Melamchi, the municipality's head of social security Yadav Khanal is busy collecting data of fatalities, and damage to classify families according to the urgency of their need. He is also coordinating three meals a day and blankets for 30 families with 300 individuals who are sheltered in a school above the town.
"We are doing what we can, but because the road up the river has been cut off, we still have not heard from outlying areas about casualties and damage," Khanal says.
There is more rain forecast, so the municipality is on high alert since the unstable slopes could block the Melamchi and Indrawati Rivers again. It is also trying to use excavators to divert the river to its original channel, away from the town.
Many of Sambhu Mandal's colleagues, including a carpenter who lost all his belongings when his room was submerged, have returned to Bihar. But he and a few others are staying on since they are still needed by employers for mopping up.
"We will also go to Kathmandu in a few days, and try to find work there," says Mandal in smooth Nepali from the years he has spent here. "After that I may even come back to Melamchi, since there is bound to be more reconstruction work."