Homestay brings locals home
Beads of sweat roll down the forehead when the 30-minute hike up the steep path ends. Villagers in traditional Gurung attire welcome guests with marigold garlands in front of a big signboard that reads Kalabang Gharedi Community Homestay to the accompaniment of flutes and drums.
After the ceremony, musicians and the locals of Kalabang guide guests further into the village. The steep pathway is surrounded by trees and the air is fresh.
Read also:
Trails less travelled, Joy Stephens
Hiking up the benefits of tourism, Sangmin Kim
Kalabang is a sanctuary from the city, yet explored by few in Pokhara. Lying at the edge of Pokhara Municipality, the village borders Phewa Lake to the east and the forested ridge that forms the border of Syangja district to the west.
Pokhara is known for Phewa and Begnas boat rides, Sarangkot sunrise, World Peace Pagoda views and Lakeside nights but a little further afield, and visitors get a glimpse of what Pokhara Valley may have been like before tourists got there. Less than an hour away from Lakeside, Kalabang is a world away.
Prakash Gurung who set up the homestay community calls the village 'untouched', and it is clear what he means by it. Even the mobile signal is erratic, and the houses are of the traditional round mud architecture and thatch roofs.
The village offers 18 houses for homestay, 11 of those are from the Gurung community, six from Brahmin ones and a Dalit household. In total there are 32 rooms with 85 beds, and 6 houses have attached bathrooms and hot/cold showers. What makes Kalabang special is its authenticity: the traditional houses are set amidst a lush backdrop, the food served is organic and the smiles are more genuine.
Read also: Of local, for local, buy local, Smriti Basnet
The host families grow their own crops and serve them in dishes such as kodo ko selroti (millet), bhuteko makai (roasted corn), and fresh greens.
Till 60 years ago, Kalabang had 280 families, but outmigration to the cities, young Gurung men left to join the British or Indian Armies, Singapore Police or the forces in Brunei. The depopulation led to Kalabang's school to merge with another nearby.
After 2010 there was a bit of a revival after the Bhagawati Basic School was established, this stopped the children leaving for schooling in Pokhara. "Since 2010, no one has left for the citiy," says Gurung, who is also the chair of the school management committee.
The other solution to keeping villagers in the village was to start the homestay program, so there was employment and income. "This was an ideal solution. We started it but did not know how to run it so we received training from a non-profit group," added Gurung, explaining that families earned up to Rs30,000 per month on average through homestay guests. "There are jobs here now, there is no need to migrate."
Read also:
Paying an arm and a leg, Om Astha Rai
Bargaining Power, Editorial
Friends of Shangri-la
Pokhara's Desmond Doig-designed Shangri-La Hotel has been around for nearly 30 years, and many of its staff are from Pokhara Valley itself. Quite a few are from Kalabang, a village on the other side of Phewa Lake which today keeps much of its traditional charm in festivals, architecture and culture. However, there has been a big outmigration of young people to the city or overseas for work.
Now, the hotel is supporting the Kalabang Gharedi Community Homestay (left) a local initiative to use tourism to create jobs so people will stay. The village is now seeing a revival of its culture and economy because of the homestay initiative.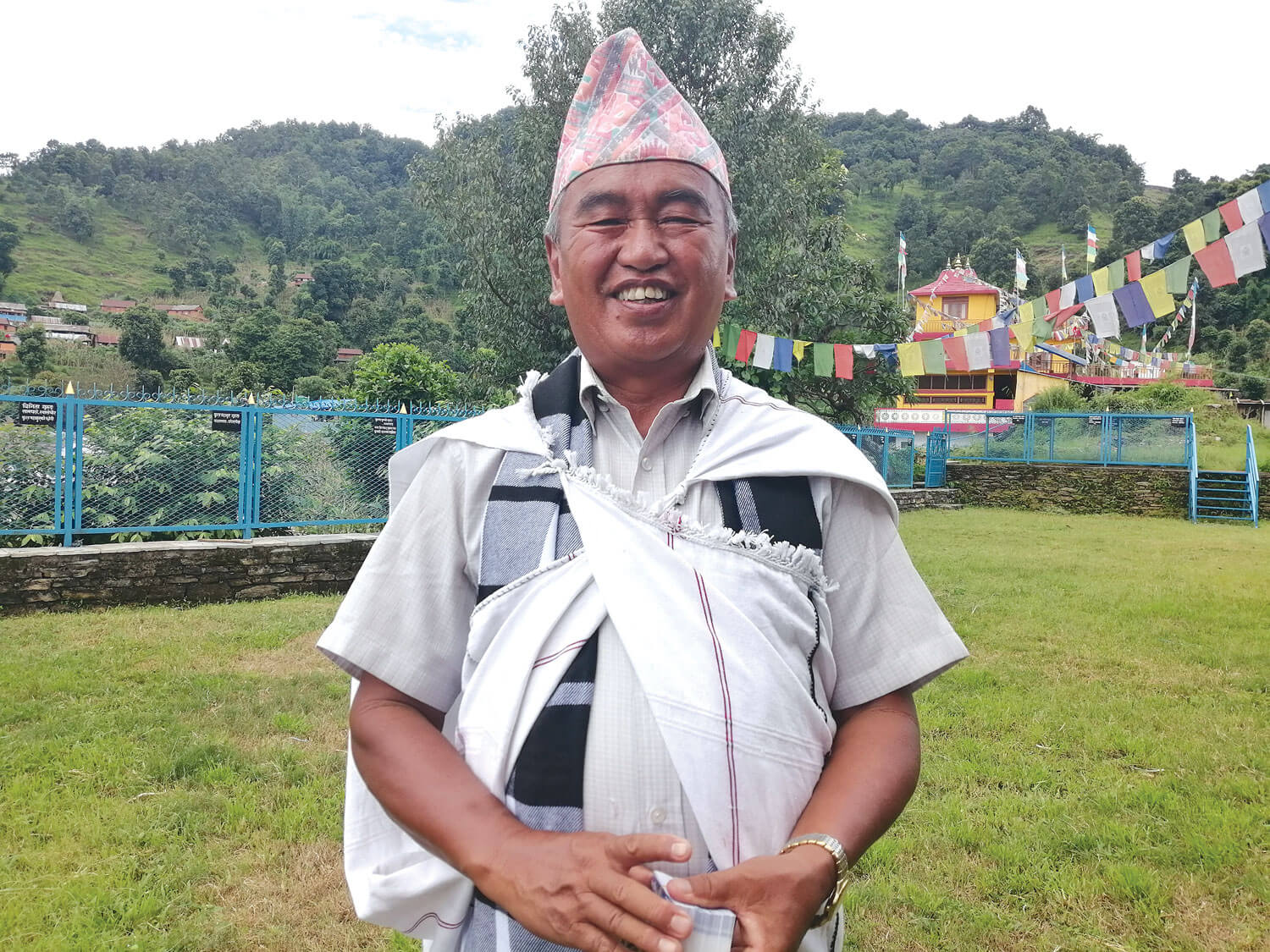 Last month, the group Friends of Shangri-La Hotel made a hike to Kalabang to see how the village was doing, and to generate publicity for it. "The visit showed us the many attractions that Kalabang has for visitors, we got feedback from guests and the community, and it was good for promotion," said Babita Pandey of Shangri-La Kathmandu.
Read also: Go Gyakok, Sikuma Rai