Nepal Railways Janakpur test drive
Nearly 100 years after Nepal's first railway line was constructed to join Raxual with Amlekhganj, the country has finally taken a new stride by test driving two brand new Indian-built trains on the 45km Jayanagar-Janakpur line on Friday.
The gleaming new trains will be operated by Nepal Railways, and will be extended 61km to Bardibas to connect in future to the East-Way railway line. The railway project is being undertaken with Indian government assistance, and the broad gauge tracks are being laid till Bijalpura.
The Jayanagar-Bijalpura narrow gauge line is not new, and had been built during British India in 1937 and used steam locomotives till it went out of service in 2001 after bridges were washed away in a flood. In the beginning, both the Amelkhganj and Bijalpura railways were used by the British to transport logs from Nepal's Tarai forests for railway sleepers in India.
The Raxaul-Amlekhganj tracks were built by the British in 1927 and transported dignitaries who could take jeeps to Bhimphedi for the three-day trek to Kathmandu. The seven Garratt steam locomotives were in use till 1965, when they were replaced by the highway to Kathmandu.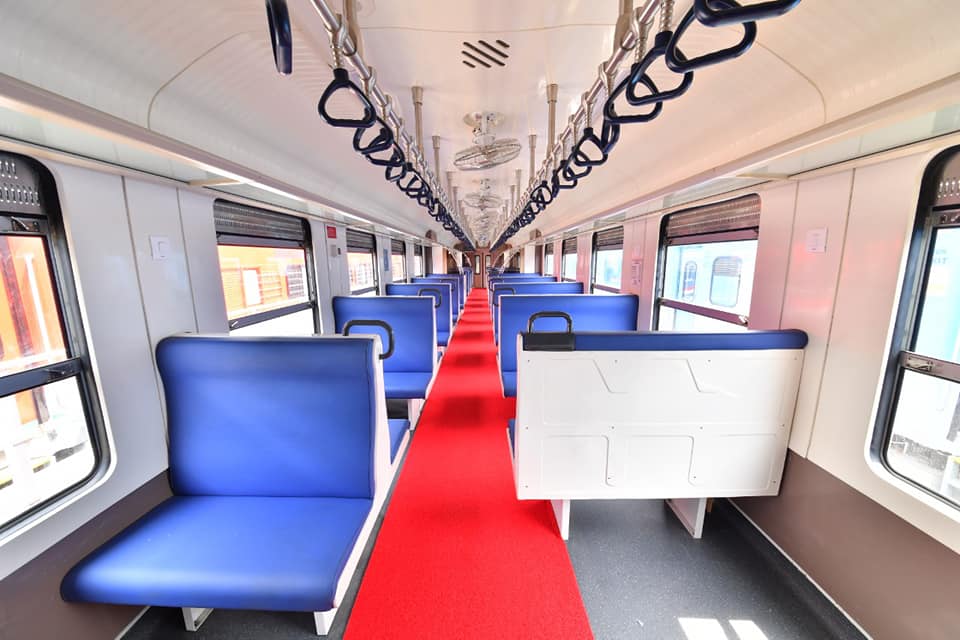 Besides the Janakpur train, the only other railway line in Nepal at present is the 6km broad gauge from Raxual to the Sirsiya Inland Container Port that connects landlocked Nepal to sea ports in India. It was inaugurated in 2005, and serves as an important link for Nepal's trade with the outside world.
Nepal's East-West Railway project will be nearly 1,000km long when it is completed, and cost $3 billion. However, like all other projects in Nepal this one is also mired in controversy, the most recent of which concerned land acquisition for the 106km eastern section of the railway from Inaruwa to Kakarvitta.
Senior politicians were reportedly working with parliamentarians, and even the anti-graft agency to embezzle Rs10 billion from the land acquisition deal. The Railway Department has now cancelled the tender.
Read also:
The Tibet train, Om Astha Rai
New China-Nepal rail corridor, Ramesh Kumar