Heavy snowfall over Nepal Himalaya
Heavy snowfall from Thursday to Saturday over Nepal has blanketed high villages in up to 0.5m of snow, obstructing road and air traffic, ending a prolonged drought and putting out devastating wildfires.
The snow and rain affected most parts of Nepal, ending a four-month drought and making farmers on rain-fed terraces hopeful about their winter crops.
Snowfall was heaviest in the trans-Himalayan districts of Humla, Mugu, Jumla, Dolpo, Mustang, Manang and Upper Gorkha. Some of these valleys had snowfall for three days, and the minimum temperature in Manang Valley fell to -10 Celsius on Saturday.
The heavy snow put out wildfires that had been raging in Manang's Tachai area for the past two weeks. An earlier fire near Chame that had gone on since November had spent itself before the snow storm arrived. Security forces had cleared the highway from Besisahar to Manang of snow on Friday, but the road is once more blocked by Saturday's blizzard.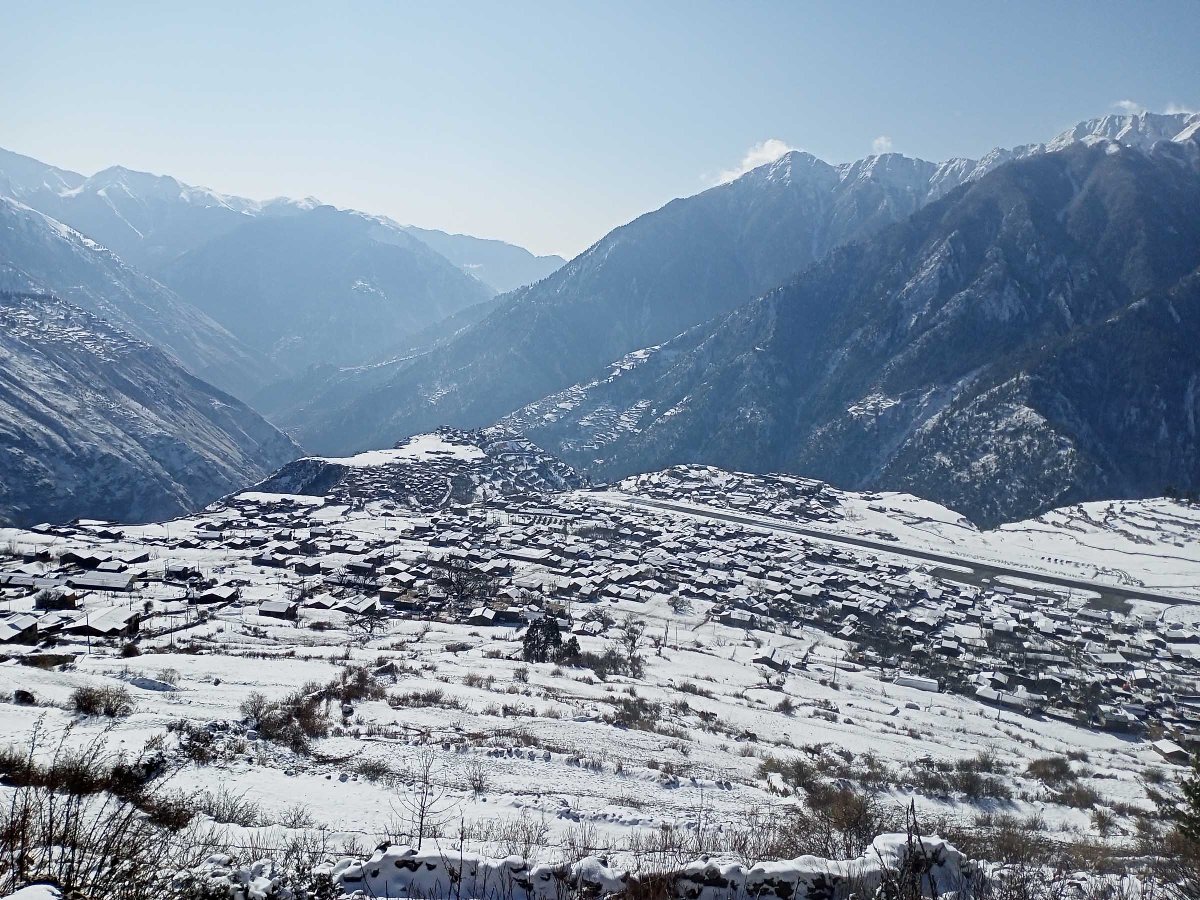 The airport in Rara and Simikot have been closed due to heavy snow, and although the sun came out on Sunday there is ice on the runway and all fixed-wing flights are cancelled.
Although the rain in the mid-mountain districts provided respite from the drought, many areas just got drizzles. Kathmandu recorded only 1.5 mm of rain in a passing thunderstorm on Saturday afternoon – much less than the average 60mm winter rain from December-February in Central Nepal.