Kathmandu Valley celebrates Gaijatra
Kathmandu Valley celebrates Gaijatra today even as the risk of COVID-19 looms over the capital. However, celebrations across Kirtipur, Bhaktapur and Basantapur are muted compared to previous years due to the pandemic.
Gaijatra is celebrated primarily by the Newa community as they remember and honour loved ones who have passed away in the past year by holding processions around the Valley. In recent years, Gaijatra has also been a day of celebration for the LGBTQIA+ community, the Nepali equivalent of the gay pride parade.
King Pratap Malla in the 17th century introduced the festival to console a grieving queen Bhuwan Laxmi after their second son Chakravatendra Malla was trampled to death by an elephant. People were asked to participate in a procession if they had had a death of a family member that year so that the queen could see she was not the only person to have lost a loved one. This procession was a form of census.
The king also allowed a week-long freedom of speech for his people as long as they could make the queen laugh, thus giving satire a prominent space in Nepali culture.
The significance of the festival can be more keenly felt this year. As heritage expert Anil Chitrakar says in his 'Walkabout with Anil' video series with Nepali Times, "In today's world of COVID-19 when people are trying to cope with death, Gaijatra has amazing lessons we can learn from and preserve for the future as well."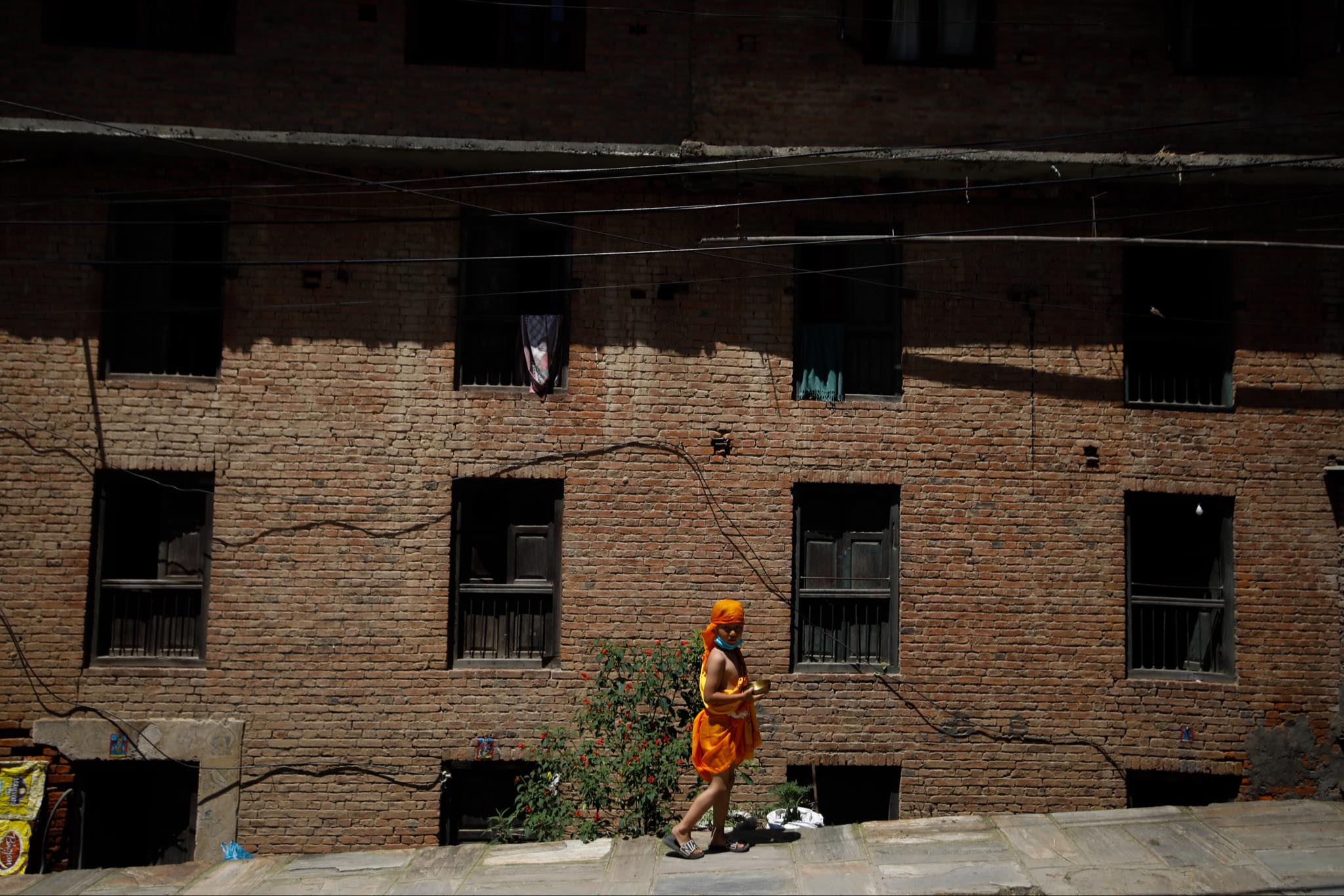 Photos: Monika Deupala and Bikram Rai
Read also: Kathmandu festivals muted amidst coronavirus lockdown, Shusma Barali