Monsoon submerges Kathmandu environs
S ections of the Arniko Highway between Kathmandu and Banepa that are prone to chronic flooding every monsoon season were submerged again on Friday after heavy overnight rain.
Trucks and vans were stuck in the high water along Banepa's main thoroughfare, while some paddled in makeshift floats to get across the highway.
Water from a nearby stream overflowed into the road because of insufficient drainage, and compound walls that act like dams along natural floodplains of rivers.
As predicted by weather modellers, this year's monsoon has been vigorous and total precipitation for June was on average 35% higher than average for Nepal.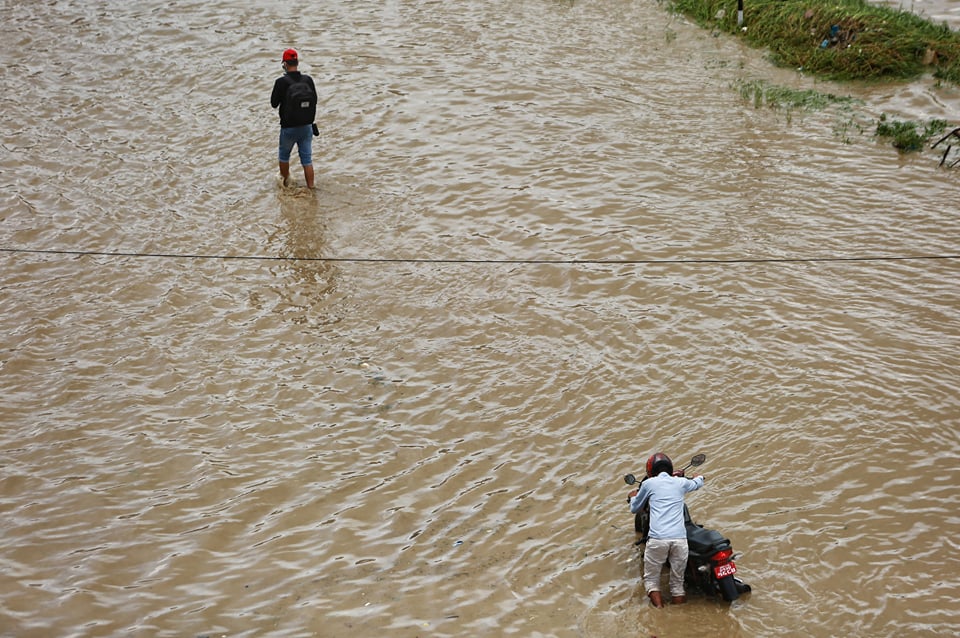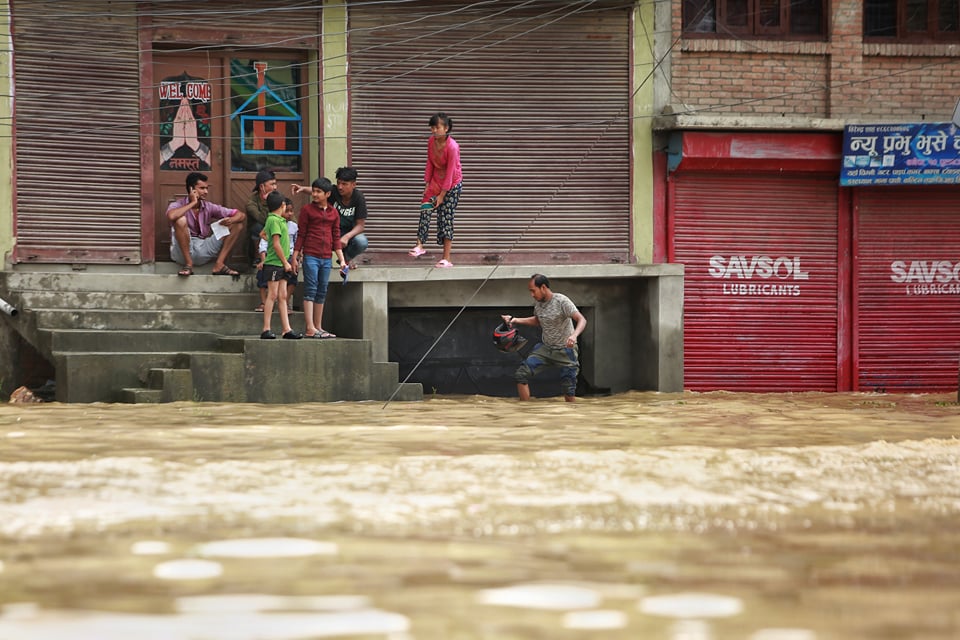 After the first burst in mid-June, Central and eastern Nepal are now being lashed by a second wave, causing landslides to block the country's arterial highways. The Mugling-Narayanghat section, for example, has only opened erratically for the past week with constant rockfalls.
At least 7 people were killed on Thursday alone in different parts of the country. Among them was a policeman at the Darchula station as the rains arrived in western Nepal.
In Myagdi, Palpa, Syangja, Gulmi and Jhapa, some 50 homes were swept away by flood waters or landslides. As the swollen rivers descended into the plains, farms and villages in Province 2 have also been submerge.
A 300m section of the trekking trail to Larkya Pass along the Budi Gandaki River, already badly damaged in the 2015 earthquake has been completely washed away. Upper Gorkha is now accessible only by helicopter.