Forgetting to remember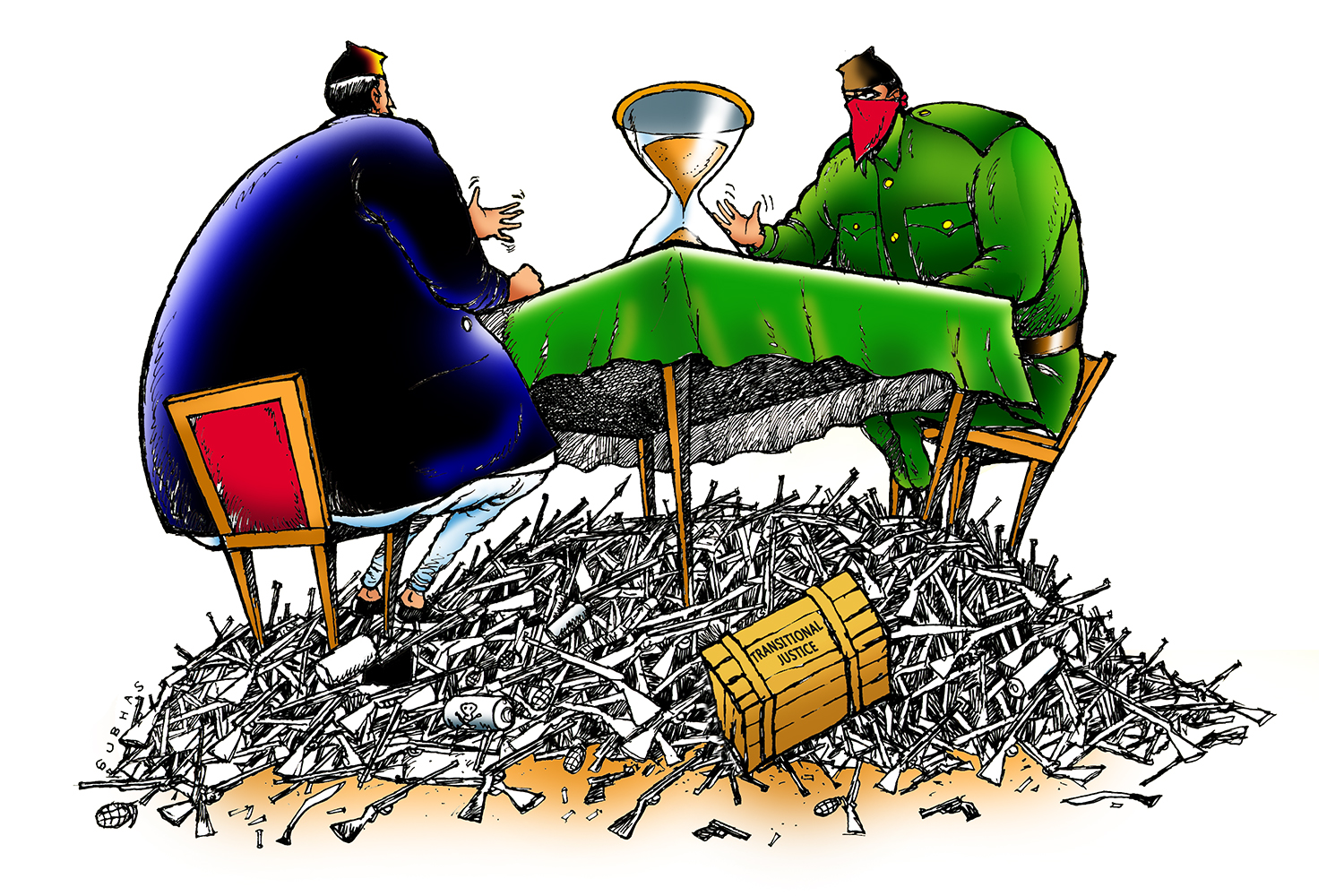 Eighteen years after the end of Nepal's Maoist conflict, and eight years after the Supreme Court ruled that a law on transitional justice was inadequate, the coalition government last month finally registered a bill to amend it.
But human rights experts say the draft fulfilled neither the aspirations of victims, nor international law. The proposed amendment to the Commission of Inquiry on Enforced Disappearances, Truth and Reconciliation Commission Act 2014 still provides amnesty to perpetrators.
"Starting the amendment process after so long, and consultations held in the seven provinces were positive steps that gave victims and their families a ray of hope," says Raju Prasad Chapagai, a constitutional and human rights lawyer. "But the draft bill fails to address their demands for truth and justice."
In its 2015 ruling, the Supreme Court ordered a revision of the Act to ensure that heinous crimes like rape, extrajudicial killings, torture and enforced disappearances could not be pardoned. Since then, successive governments have challenged that ruling and stalled the transitional justice process.
The draft bill does include the right to reparation and interim relief for victims, and gives the two commissions truth-seeking mandates. But activists say it makes an absurd distinction between murder and brutal murder, and stipulates that the verdict of the Special Court cannot be appealed.
Read Also: Nepal's unpunished war crimes, Sabita Adhikari
"War crimes cannot be selectively categorised to bypass criminal accountability," states Chapagai. "Also, the right to appeal is one of the minimum standards of human rights norms. The clause is arbitrary as accused from both sides may need to appeal their cases."
As per the draft bill, the transitional justice commissions will have to make recommendations to the Attorney General's office to start prosecution, which will then forward the cases to a Special Court, which in turn is supposed to come to a decision within six months.
Legal experts say that the six month interval is not enough for proper investigation. Apart from letting down families of victims and survivors, what surprised activists was the way the amendment bill was registered on 15 July.
"It was wrong of Minister for Law and Constitutional Affairs to hurriedly register the bill in the middle of the night," says Lily Thapa of the National Human Rights Commission (NHRC).
"Violations should not have been categorised, and heinous crimes must be investigated and tried," she adds.
Read Also: No closure after Nepal's insurgency, Mandira Sharma and Mohna Ansari
Families also worry that with the Maoists now in the governing coalition with their erstwhile enemies the Nepali Congress, justice may never be served. They are also surprised that the bill was registered by Minister Bandi, who was once a transitional justice activist and supported their cause.
"What is the point of registering an amendment bill if the grievances and demands of the victims are not addressed?" asks Thapa.
Former NHRC head Sushil Pyakurel says one has to take into account the intentions of the coalition leadership to understand the timing of the draft bill.
"Even since entering politics in 2006, the Maoists have never had to admit to any wrongdoing or express remorse for their crimes. They have always thought of themselves as the victors," Pyakurel says.
In 2001, it was Prime Minister Sher Bahadur Deuba's government that declared a nation-wide emergency and mobilised the Royal Nepal Army to fight the Maoists led by Pushpa Kamal Dahal.
Read also: Impunity through immunity, Raju Prasad Chapagain
Today, Deuba is prime minister again and his close coalition ally is Maoist leader Pushpa Kamal Dahal, a former nemesis. The Army and two police forces are also accused of numerous wartime atrocities.
"Both Dahal and Deuba are trying to brush war crimes under the carpet, and that is what brings the two former enemies together," explains Pyakurel. "Neither wants to express remorse and admit that atrocities were committed."
Nepal's transitional justice process was supported by the Europeans and Americans, but with the weakening of the West and the rise of next door India and China there is less pressure to follow through on transitional justice.
Says Pyakurel, "Having two powerful countries as neighbours is both a blessing and a curse for Nepal. Neither are strong proponents of human rights, but Nepali victims of conflict need justice and closure."
Go online for Kanak Mani Dixit's detailed analysis of the draft amendment, Transitional Injustice in Nepal.