Monsoon 2019 deluge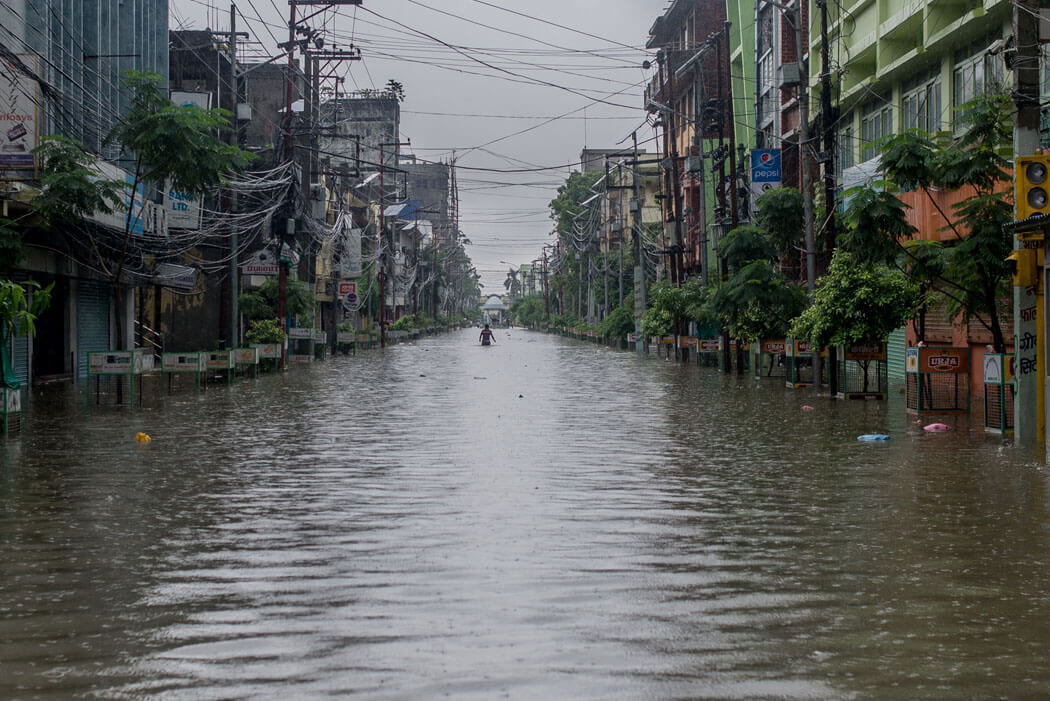 The monsoon arrived late, but when it did it burst with vengeance. Many parts of Nepal saw their monthly average rainfall for this time of year in three days. Eastern Nepal has got 500mm of rain since Thursday, Simara received 300mm just on Friday alone, and Kathmandu got 150mm in 12 hours on Friday.
So far 30 people have lost their lives in floods and landslides triggered by torrential rainfall across the country. Additional 19 people are missing and 12 injured.
More rain is forecast till Monday.
Read also:
Flood of recrimination, Editorial
Nepal Tarai learns from past floods, Sewa Bhattarai