No smoke without fire
Nepalis continue to endure the worst air quality in recent years as wildfires ravage the forests at unprecedented rates. The country has been shrouded in smoke from forest fires for two weeks, made worse by the vehicular emissions and industrial pollution.
The scale of the pollution can be gauged from this series of photographs of Kathmandu Valley taken from the same spot at Chobar, a year apart.
Nepal is going up in smoke, Kunda Dixit
An extended winter drought left the forests tinder dry, sparking fires across the Himalayas late last year. Forest fires had started spreading in the Manang Valley around Chame in late November, and in Pathibhara in eastern Nepal, in December. Since then, hundreds of wildfires have spread across the Tarai and mid-mountains of Nepal.
These images of locals trying to put out a wildfire making way through the forests near Phoksundo Lake since 3 April, were taken by photographer, Bijayabar Pradhan.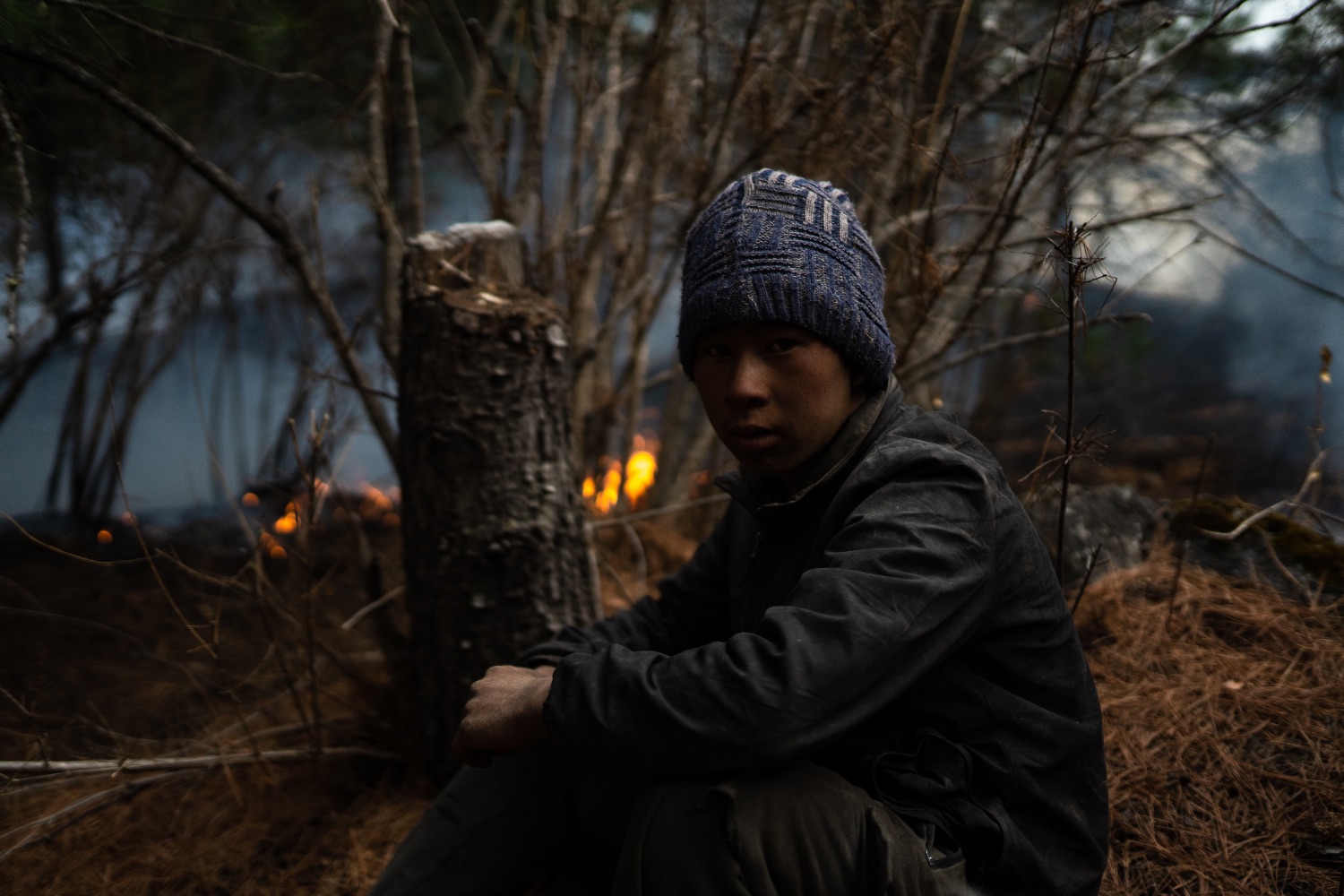 Read also: Thick haze adds to Nepal Covid-19 woes, Sonia Awale