South Asian Games Recap 7 December
The highlights of today's South Asian Games include Nepal's big win against Maldives in men's football and India leading the total medal tallies with more than 200 medals.
In the women's 100m backstroke, India's Manna Rajiv Patel won the gold medal and Nepal's Gaurika Singh claimed silver. Singh has already won 2 gold medals in this year's SAG for swimming.
Sangita Dhami of Nepal won gold in the 55kg women's wrestling event in Janakpur.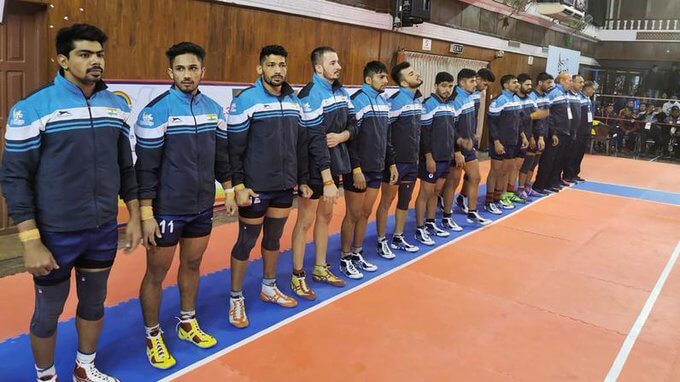 The Indian team secured a spot in the men's Kabaddi finals after beating Bangladesh 44-19 today. The final match will take place on Monday.
Bangladesh's Fatema Muzib won gold in the women's singles fencing sabre category, Ziarul Islam and Mabia Akhter claimed gold in the men's 96kg weightlifting category and the women's 76kg weightlifting category, respectively.
Kiran Singh Bogati from Nepal won the gold in the men's 42.2 km marathon after finishing in 2 hours 21 minutes and 17 seconds.
Nepal beat Maldives 2-1 in the men's football match. Nepal will go against Bangladesh tomorrow.