Kicking off
Television technology has vastly improved image quality in the 4 years after the last world cup. It may be time to upgrade.
The world's biggest sporting event FIFA World Cup was first broadcast on television in 1954, when its viewers exceeded even that of the Olympic Games. As the 2018 World Cup opening nears, the excitement is building up for an exhilarating experience for those who will travel to Russia, as well as those who will spend the summer watching the games on home television. The technology has improved vastly in the last four years, with better image quality, higher definition and better sound systems.
Sales of TVs grow exponentially during every international sports event. "Though the championship happens only every four years, the World Cup is the biggest festival for TV companies," says Nabin Pokhrel at Skyworth in Kathmandu. "We do not want to miss out on this opportunity to present our latest models."
TV was invented only 90 years ago, and the technology is advancing at an accelerated pace. It has gone from large cathode ray tubes to wallpaper-thin QLED TVs now. With the convergence of internet with TV, the demand today is for smart TVs with bigger screens. Global market leaders such as Samsung, LG, Skyworth and Sony all incorporate these latest features like 43-55 inch screens, 4K or full HD resolution, smart features, fine sound system and LED backlights.
Many companies are offering discounts up to 27% and gift vouchers this season. Some high-end brands are also offering limited editions: Skyworth's thinnest Wallpaper OLED, Samsung's 100% burn-in resistant QLED, Sony's slanted Bravia OLED. They will surely blow a hole in your wallets, but you won't mind when the games kick off.
"Go beyond your initial budget and purchase a higher inch TV with internet and the option to upgrade, so that you won't regret the decision for at least 5-6 years," advises Alok Gupta at Samsung in Kathmandu.
Or, you may want to forego monitors and invest in a high-end digital projector with a surround sound system to watch the action on your wall's virtual stadium.
With TV companies going all out to cash in on the football fever, this might be a good time to go for that flat-screen 4K you have been eyeing. These gadgets will outlast FIFA, adding to your home entertainment system, and will be around for the 2022 games in Qatar.
Samsung
Model: UA55M5500 ARSHE
Screen: 55 inch LED
Operating system: Tizen
HD Technology: Full HD Smart TV
Resolution: 3840 x 2160 pixels
Features: PurColor, Smart HUB, USB connection, one remote control, Evolution kit for software update, color and contrast enhancer, TV to mobile mirroring, sports mode, Dolby Digital Plus, Smart View, Bluetooth audio, and more.
Offers: 11-27% cash back, 2 years warranty, 0% EMI on purchase, gift vouchers from Turkish Airlines, KGH hotels, Vayodha Hospital and a lucky draw for gift hampers.
Offer price: Rs133,300
Skyworth
Model: 55G6 Big Screen Android
Screen: 55 inch LED
Operating system: Android 6.0
HD Technology: 4K UHD
Resolution: 3840 x 2160 pixels
Features: Powerful front soundbar, Dolby Digital and DTS TruSurround, metal frame design, Bluetooth connectivity, voice search, cinema and sports mode, Google Play Store, Google Cast
Offers: Up to 25% cash back
Offer price: Rs97,356
Sony
Model: KD-49X7000E Bravia
Screen: 49 inch Edge LED
Operating system: Linux
HD Technology: 4K UHD Internet TV
Resolution: 3840 x 2160 Pixel
Features: 4K picture processor X1, 4K X-Reality PRO, Bluetooth and Smartphone connectivity, TRILUMINOS display, dynamic contrast enhancer, live football sound mode, Open Baffle Speaker, 3 HDMI inputs, DTS Digital Surround and more.
Offer: 20% cash back
Offer price: Rs124,000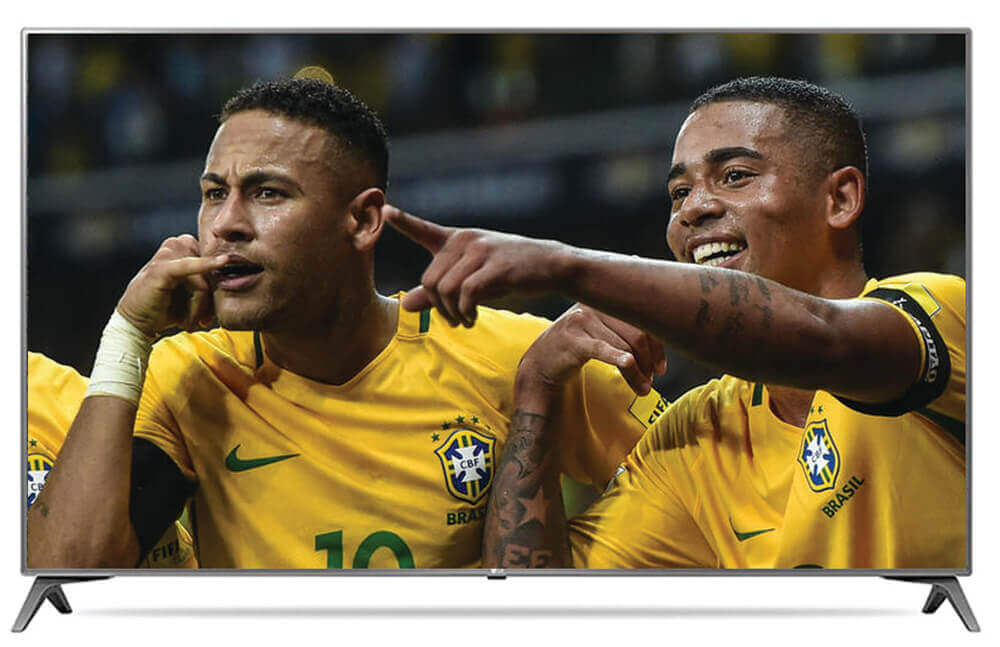 LG
Model: 55UJ652T Smart TV
Screen: 55 inch LED
Operating system: WebOS
HD Technology: 4K UHD
Resolution: 3840 x 2160 Pixel
Features: USB connectivity, 4 HDMI inputs, ultra slim, magic zoom, magic remote and mobile connection, single click access, Tellybean (video calling), unlimited content from LG store, expandable memory, 4 years warranty, and more.
Price: Rs217,590
Rowa
Model: 65D1800A Smart Android
Screen: 65 inch LED
Operating system: Android 5.1
HD Technology: 4K UHD
Resolution: 3840 x 2160 pixels
Features: Black crystal panel, dual core A53 1.5HZ, Quad core, memory flash 1.5 GBDDR3/8GB flash, wireless WiFi default, multimedia video, 4000:1 contrast ratio, 178*178 view angle, 3 HDMI inputs, 1 year warranty, and more.
Price: Rs162,075
Hisense
Model: HX55N3000UWT Smart TV
Screen: 55 Inch LED
Operating system: VIDAA Lite 2.0
HD Technology: 4K UHD
Resolution: 3840 x 2160 pixels
Features: 3 HDMI inputs and 2 USB ports, Dolby Digital audio, Internet features, preloaded Opera store, screen mirroring, easy user interface and smart view, 178 degree viewing angle, two built in speakers, and more.
Price: Rs145,000
Read also: