Hiking in the Himalaya during Covid-19?
Although the Nepal government is allowing foreign trekkers to fly to Kathmandu from 17 October, some mountain districts along the trekking trails are sealing themselves off for fear it will bring in Covid-19 infections.
Manang and Mustang districts on the Annapurna Circuit have announced restrictions for outsiders, which may also affect many Nepalis planning to head out to the mountains for the Dasain Holidays after months of lockdown.
Manang has decided to seal itself off completely, and will only allow Nepali and foreign trekkers if they have PCR negative tests, and the district has made it mandatory for them to spent two weeks in quarantine at Nishang.
"We decided that since there were only a few weeks left in the autumn trekking season anyway, there was no point opening ourselves up to the risk of bringing in the virus," said Binod Gurung, Chair of the Tourism Entrepreneurs Association of Manang, and owner of Hotel Yeti.
At a stakeholder's meeting in Manang last week, some lodge owners had hoped that Nepali hikers could salvage what has been a ruinous year for trekking in the region, but a majority felt it was not worth the risk. The meeting decided to open up Manang only in March 2021.
This time of year, there would be up to 700 trekkers in Manang every day, acclimatising before they went climbed on to Tilicho Lake or crossed the Thorung La to adjoining Mustang district.
In Mustang itself, there was also a meeting this week between district administration, municipality office bearers as well as local lodge owners which recommended PCR tests for outsiders coming into the district, however there is confusion about the guidelines.
"In the absence of public health experts, the local government has not been able to balance the need to revive tourism with the health risks," explains Tripple Gurung of Om's Home in Jomsom. "We are being flooded with inquiries for reservations, but for the moment we cannot take bookings, we just have a wait-and-see approach."
Gurung hopes that the protocols will be made clearer so that Mustang can at least see some foreign and Nepali visitors for the remainder of the year. The shrine at Muktinath remains closed as per the order of the federal government putting all religious sites out of bounds for now. For the past few months, Mustang has been cut off not just because of the lockdown, but also a massive landslide at Rupse and flight cancellations during the monsoon.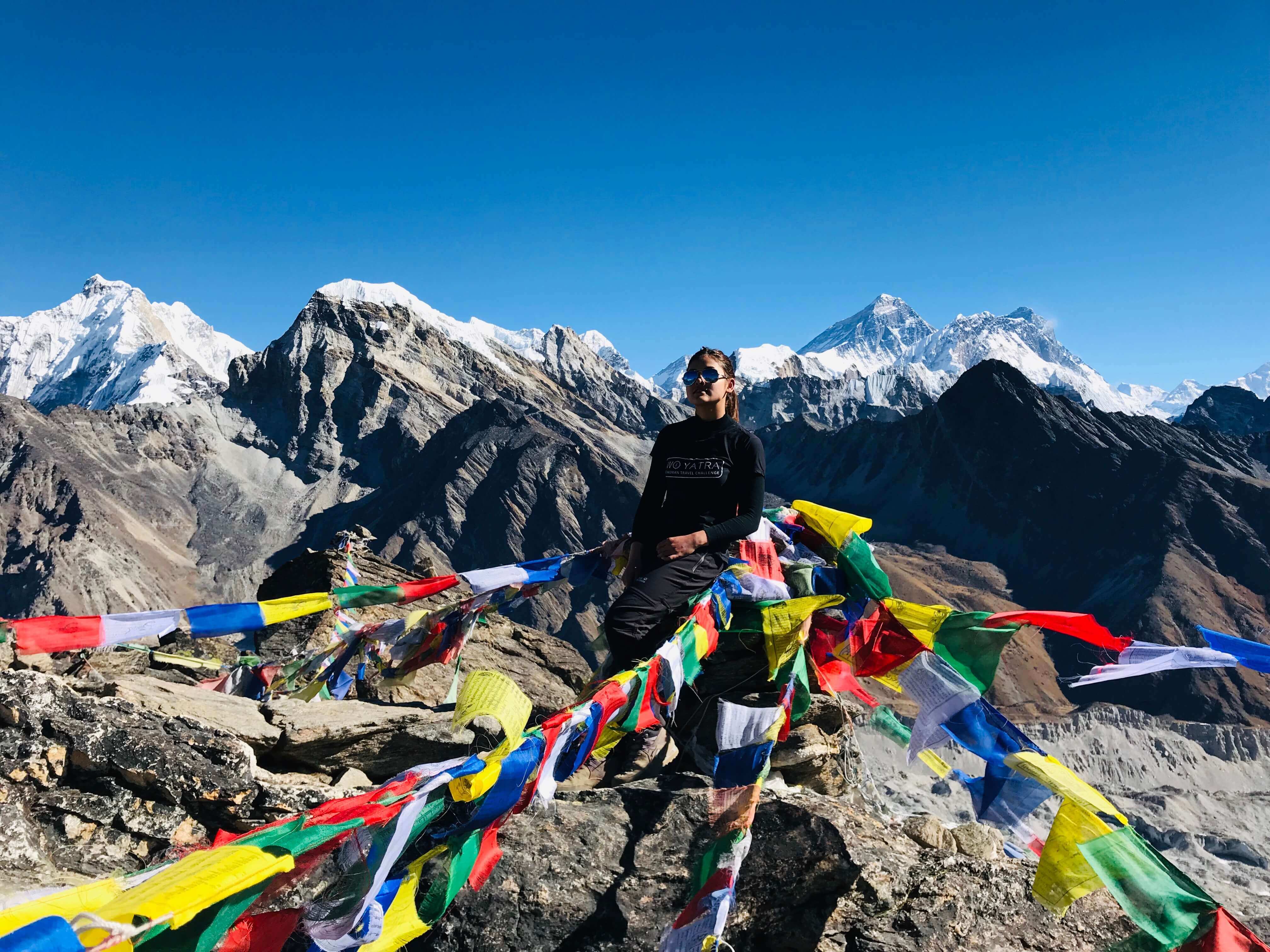 Over in the Everest region, a meeting of hoteliers in the Khumbu had decided to restrict outsiders, but changed its mind and is now allowing foreigners and Nepali trekkers to land at Lukla as long as they have a RT PCR negative tests report not older than 72 hours for themselves and their guides and porters.
"Many lodge owners are hoping that in the absence of foreign trekkers the loss of business will be somewhat compensated by Nepali hikers, some of whom have already started flying into Lukla," says conservationist Ang Rita Sherpa. "The lodges are mostly open in Lukla, Namche, Tengboche and Pheriche, but not those near the high passes."
Solu Khumbu district in the Everest region has reported 13 cases of Covid-19 so far, and there is only one active case there at the moment. Manang had four confirmed cases, and Mustang had one – neither district now has any active cases.
The Annapurna region received 70,000 trekkers last year, while another 50,000 went to the Everest trail. Trekking and mountaineering were closed in March as Nepal went into lockdown and tourists hurried to Kathmandu to catch the last flights out.
Trekker traffic had just started picking up in Langtang Valley after the earthquake and avalanche in 2015, with 15,000 visitors last year. But this year it is nearly zero. Many families which had taken large loans to rebuild their lodges are now deep in debt because there have been no trekkers since March.
There have been 19 Covid-19 cases in Rasuwa district near the Chinese border, and none of them have been in Langtang Valley. Rasuwa now has only one active case.
"The ward office had decided last week to keep Langtang Valley sealed to protect people from the pandemic, but locals have now decided to allow trekkers in so there is some income," Gyalbu Tamang at the Langtang Cheese Production Centre in Kyangjin told Nepali Times in a phone interview. "Even if foreigners do not come, we home domestic tourists will visit from Kathmandu."