North of the border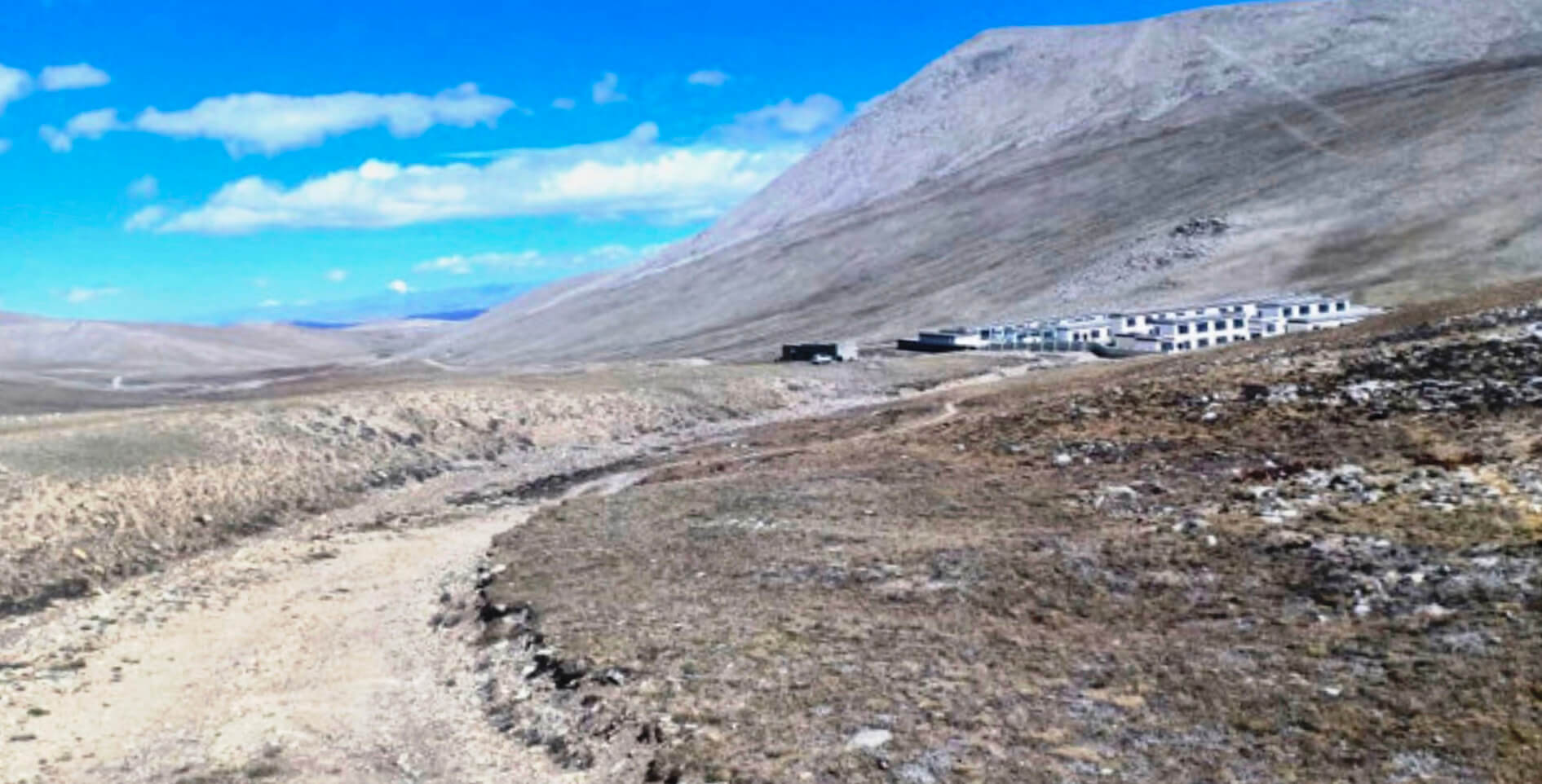 Last month, reports emerged in the Indian media that the Chinese had built seven structures in a 'disputed' border area between China and Nepal in Humla district.
This was not the first time the area on Lapcha Pass on the ridge between Limi Valley and Tibet had been in the news. After the Chinese built two houses there in 2015, a Nepali team had concluded that it was indeed inside China as per the 1962 border demarcation, and the matter had been laid to rest.
However, after the Lipu Lekh row between Nepal and India in April, security forces from the Nepali side had stepped up patrols along the Nepal-India and Nepal-China borders and had been inspecting border pillars.
One team last month saw that the Chinese had built new compound near border pillar #12 at Lapcha Pass on Limi Valley, and reported this back to Kathmandu, which ordered the Chief District Officer of Humla to go inspect the area.
On Monday, the CDO's team reached the compound, and were told by a Chinese soldier with a hand-held hailer to go back. The person who spoke English was then removed, and the Chinese started speaking in Mandarin, brandishing a map. This encounter hit the headlines in Kathmandu on Wednesday. There was even a sudden demonstration outside the Chinese Embassy in Kathmandu with banners that said 'Back Of China' (sic).
Minister of Foreign Affairs and government spokesperson Pradeep Gyawali went into damage control and told a press briefing on Wednesday evening: "In 2015, our team visited the site and made a field report saying that the structures were 1km inside Chinese territory … Nepal does not have any border dispute with China."
Later at night, the Chinese Embassy spokesperson in Kathmandu also clarified: "There is proof that the houses shown in media reports are on Chinese side … it can be further verified if Nepal wants. We do not have any dispute with Nepal."
The team that went to Lapcha then trekked westward along the border to Hilsa and on Tuesday located Border Pillar #11 which was half-buried in snow and dirt at an elevation of 5,202m on Takule peak.
Survey expert Budhhi Narayan Shrestha says the 1962 demarcation resolved many of the contested areas between Nepal and China, erected pillars, and where that was not possible, decided the Himalayan watershed was the border.
Photographer Bharat Bandhu Thapa who trekked through the region four years ago remembers looking down from Lapcha Pass, a wide meadow on the border ridge, and taking a picture of the two houses. This is one of the few points in Nepal from which Lake Mansarovar and Mt Kailash are visible, and it is clear from the images that the Chinese structures are down the northern side of the Pass.
"I remember locals telling me the houses were in China, and that the army post further down was built after the Chinese found out there were people moving across Lapcha Pass because it was an easy place to cross between Tibet and Nepal," Thapa recalls. "They said the Chinese never gave locals any trouble, but would stop outsiders."