Home work during the lockdown
While working from home seems like a great idea, the curfew does skew our work-life balance. Working with the TV, fridge, and our dear pets nearby is a challenge, no doubt, and it doesn't help that there are no nosy co-workers or scary supervisors to check on our productivity levels every once in a few hours.
That said, working remotely and feeling in it is totally possible with the support of a few free apps that make everything easier to compute and control.
Whether we consider pre-Corona days or during, it's safe to say that using Skype, Viber, Whatsapp or Google Hangouts for official purposes is passé now. In bored times like these, leave those to your super active family group chats and friends' circles where random memes and text screenshots take centerstage.
Professional teams need professional apps that are built to imitate our real-life working styles. Buckle up and get familiar with awesome apps that will turn you into a smooth worker bee, never mind that you're wearing pajamas to work now –
ZOOM
Dubbed 'king of the quarantine economy', Zoom was perfectly poised for the work-from-home situation that many of us have found ourselves in. The Nepali Times editorial team itself has become a champion of this video conferencing platform, that makes team meetings, catch-ups, problem solving and work discussions all possible in a virtual space.
With fun features like a library of interesting virtual backgrounds to choose from, your daily online meetings get a light, fresh mood. Besides, it's kind of a relief to have a fallback when your zoom room is a mess and between cooking and working, you just haven't had the time for that ever-expanding pile of clothes.
Zoom's 'freemium' pricing model is useful for startups and established businesses alike, especially those just beginning to wrap their heads around the idea of working out of the den. Thoughtfully programmed touches like being able to mute select participants and having a digital whiteboard function makes Zoom a clear winner in the online conference room category.
SLACK
An app that the pandemic has given new life to is Slack: a mobile, desktop and web application (multi-platform) that feels like a cross between an instant messaging space and an email thread. Slack recently announced that it gained 7,000 new customers between Feb 1 and March 18 due to office-goers around the world suddenly working remotely. (For context, it found 5,000 new customers in all of the last quarter.)
With separate #channels (chat threads) representing various business departments, '@ person' tagging features for easy one-on-one communication, digital memos (reminder feature) and dozens of apps integrated into the system, Slack makes for an ideal virtual office that entire companies run out of. Zoom, Google Drive, Google and Outlook Calendars, Giphy, Twitter and Dropbox are just some of the popular integrations that make Slack a one-stop shop for working remotely. While Zoom enables larger meetings, Slack video calls are more useful for the agile, tightly knit teams that successful startups are made of.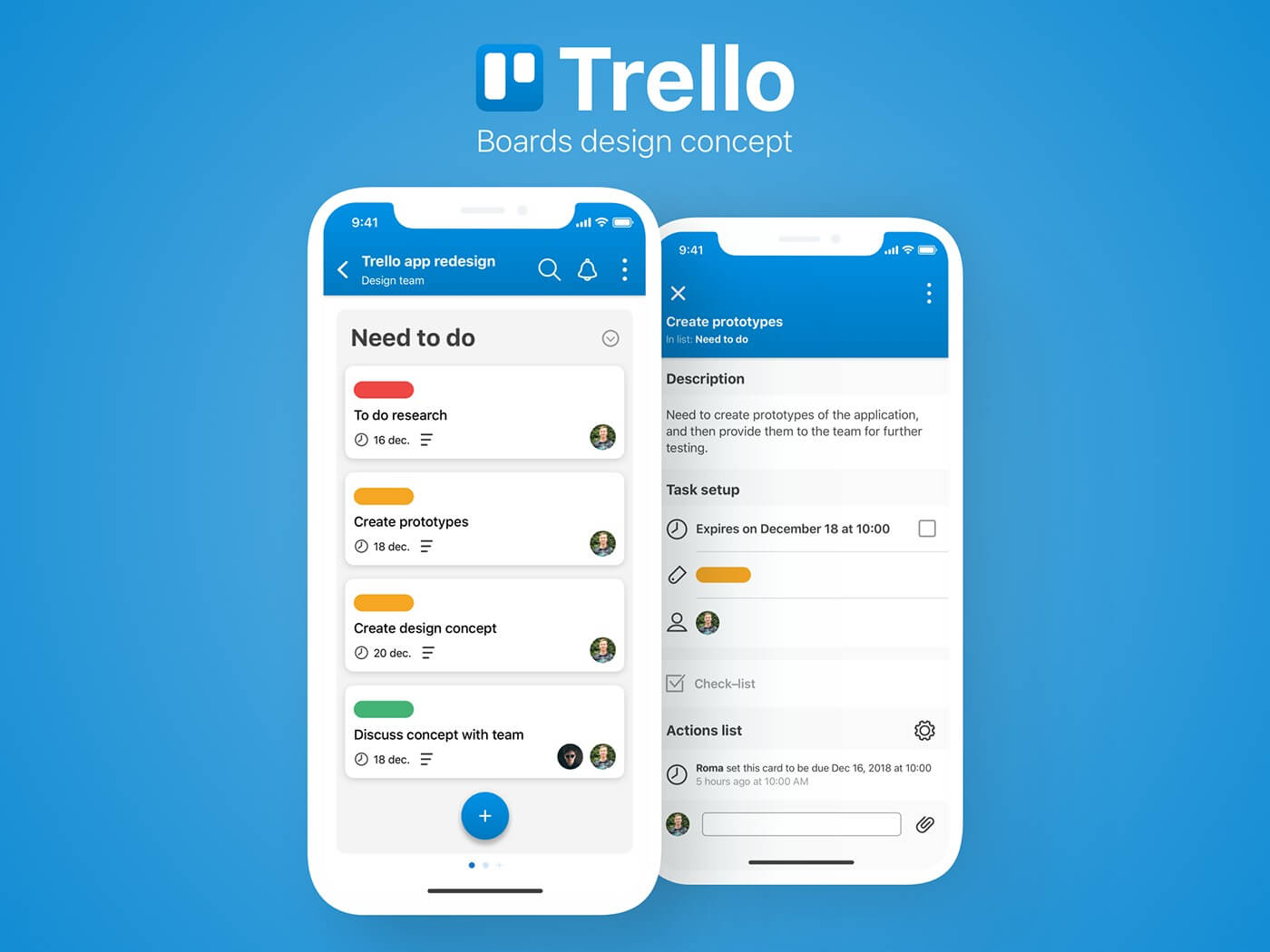 TRELLO
Planning and communication are essential to efficiency and productivity, yes, but where is the app that puts the 'work' in teamwork? Enter Trello – a project management app that makes emailed task lists and physical sticky notes on desktops look like cute, vintage ways of working. Trello offers digital bulletin boards that allow actionable items to travel from one category to another. For example, you can shift a card from 'Concept Stage' to 'Implementation Stage', which is like virtually passing the baton (read: project) from one team member to another.
This app is made for taskmasters who take control of a project and see it through to the finish line. Software developers, designers, marketers, college educators, retailers, and Internet companies flock to it for a reason: it is a terrific productivity tool that, if used well, can help chart out not just one's business activities, but even personal life.
If you are not sure Trello is all that it is made out to be, it helps to know that large companies like Google, Adobe, PayPal, Spotify, Tumblr and even offline-heavy organisations like the UNICEF and the New York Times have their teams using it every day to get work done.
Next week on An App a Day: Free workout apps for exercising without leaving your bedroom.